6 Unique Places To Visit In The U.S. That Will Blow Your Mind
Last updated on August 23rd, 2023
Are you looking for some unique places to visit in the U.S.? There are tons of them for sure but I would love to share a few of my favorite ones.
Overall, when it comes to abundant spectacular nature, hospitable and kind people, outstanding service, diversity of cultures and foods, opportunities, and possibilities, the United States of America beats them all. If you think for a moment how vast this country is and how much beauty exists from one coast to another, you'll get completely blown away.
Even if you decide you want to stay in America for the rest of your life without crossing a border, I guarantee you will never get bored or question yourself what to see or do next. There are so many cool road trips and unique places to visit in the U.S. that will take your breath away.
Anything, absolutely anything that you may think of is possible to find here… deserts and mountains, canyons and valleys, oceans and rivers, clean lakes and lush forests, amazing national parks full of falls and bears. On any budget, taste, and style one can find what his heart desires.
America has been our home for many years and left a trace in our hearts forever (why we left you can read here.)
We love this country for its nature, variety, and accessibility, for developed infrastructure, amazing road trips (like this one from Southern California to Utah), and sympathetic people. If we get a chance to go back for a visit, without a need to return to a cubicle lifestyle, then we would love to experience the vastness all over again.
---
Please note: This post contains affiliate links. I may earn a commission if you make a purchase by clicking a link (at no extra cost to you).
---
We believe everyone should visit the United States at least once in his lifetime. However, to get a real feel of American natural beauty you guys need to hike up the mountains, swim the oceans, venture to the countryside, and go off the beaten path.
During eight years we have been extensively exploring different corners of the United States. We lived in 5 states and visited 46. And throughout this time we experienced so much wonder in the land of opportunities.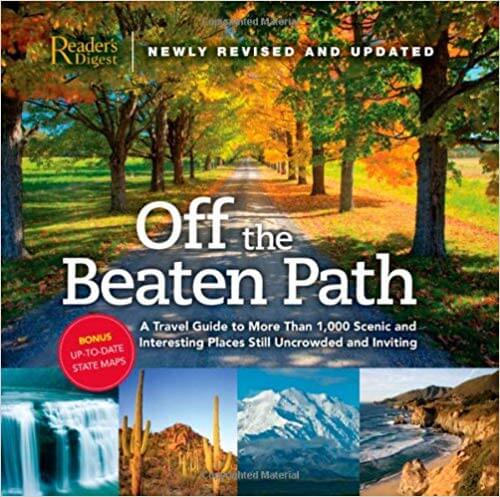 From all our travels and explorations I would love to highlight special and truly unique places in the U.S. that you should visit. They will blow your mind for sure!
If you are a local, I hope these tips will help you rediscover your own country through a new prism. If you are a visitor, allow me to introduce you to the greatness and splendor of these almost magical destinations.
Side note: To be able to get to all of these places, you need to have a car. We personally rented a few times from Discover Cars (not to put too many miles on our own vehicles.)
During the time when we lived in America, we often rented cars from this company even though we had our own. The deals were amazing (like Chevrolet Sonic for three days in Los Angeles for $30 or Ford Focus for one day in Denver for $15) and we preferred to rent a car rather than put miles on our own vehicles on long-distance trips.
---
RELATED POST: Snowy Holiday Destinations in the United States to Visit Any Time of The Year
---
Here are a few truly unique places to visit in the U.S. that will blow your mind
1. Umpqua National Forest, South Oregon
Oregon is famous for so many things. Just some of them are vibrant and always green Portland, Mt. Hood, Columbia River Gorge scenic drive, green clear lakes, rivers, breathtaking waterfalls, hot springs, mountains, and much, much more. But not many travelers know about Umpqua National Forest in Southern Oregon. This lesser-known destination probably has the biggest amount of peaceful ponds and thundering waters that you can visit.
And the best part is how quiet and untouched they are. It seems that visitors to the state prefer to go to nearby Crater Lake only, not delving into the forest and exploring its wonders. In some places, you may be the only visitor during the day.
Side note: the downside of this area is the number of mosquitoes and ticks during the warmer months. If you think they bite you more than others (ugh, those creatures drive me bananas) then don't forget an insect repellent (just keep it safe and get a natural one.)
|| WHERE TO STAY ||
STEAMBOAT INN – a gorgeous Inn & fine dining restaurant not far from the famous Crater Lake and right in the Umpqua National Forest. Staying here makes you experience luxury and helps to enjoy the beautiful location, outstanding service, and excellent food.
RUNNING Y RANCH RESORT – a beautiful resort with a fitness center, spa, pool, sauna, golf, tennis, hiking trails, horseback riding, excellent food, and clean cozy rooms. It suits families and couples.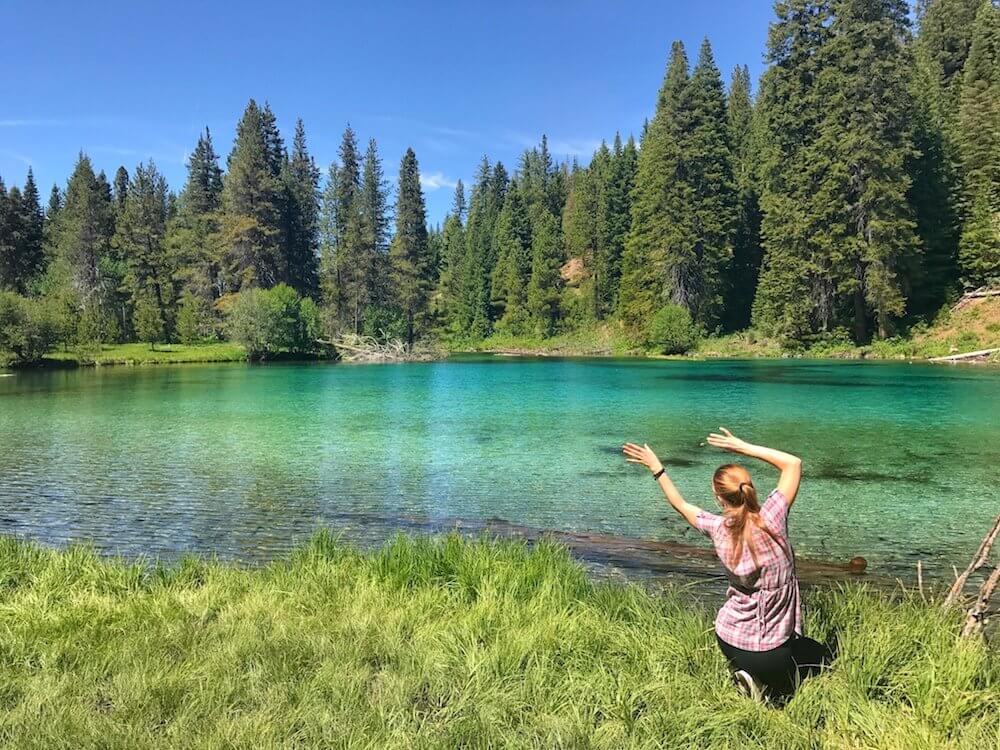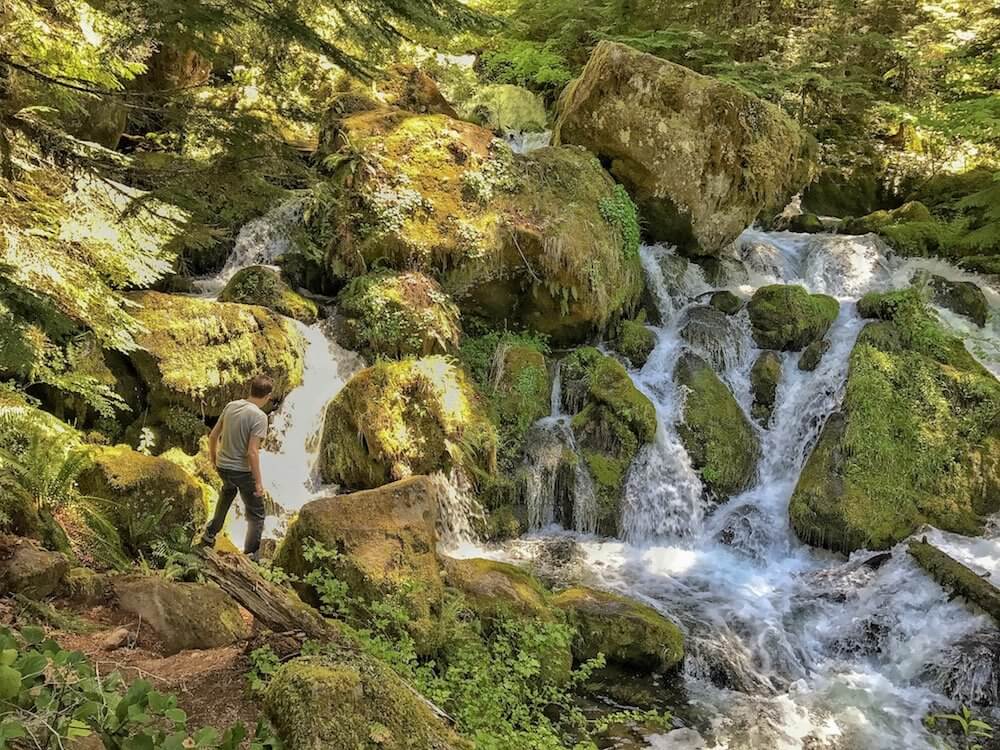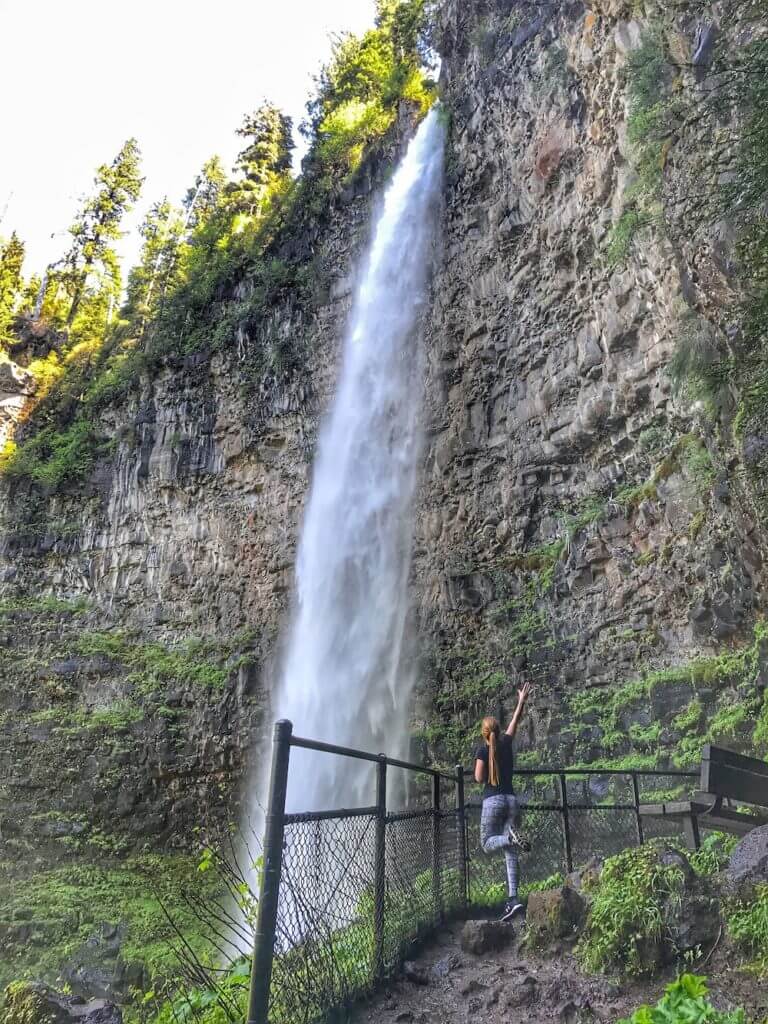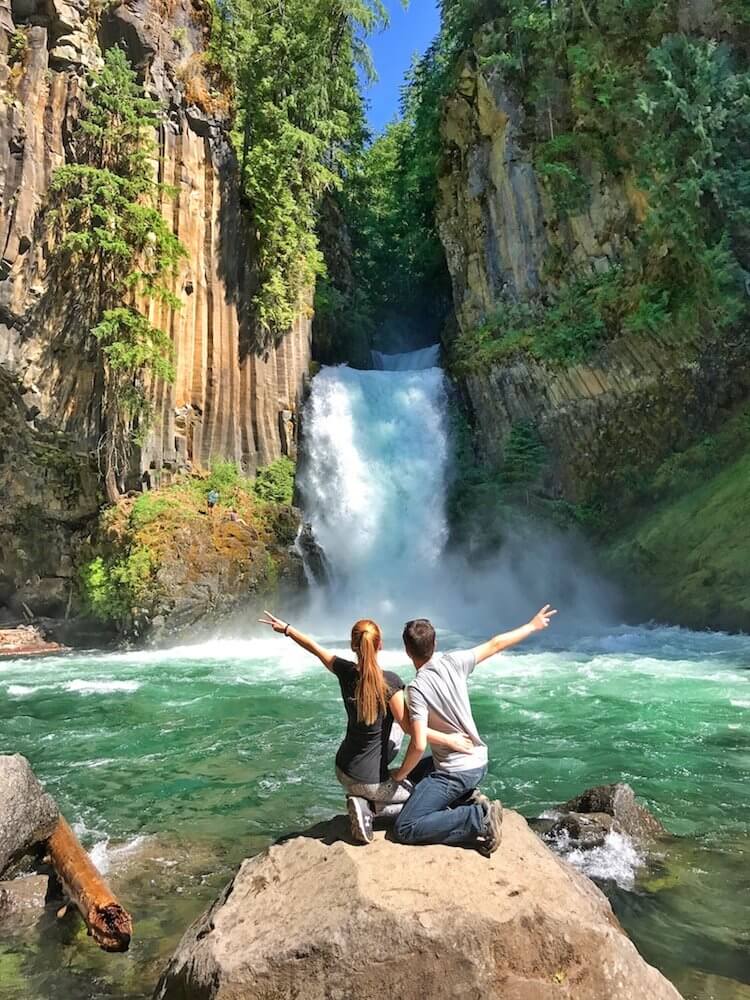 2. Lava Beds National Monument, California
Oh, California. Only this one state holds so much and offers so many activities to a traveler. Lava Beds National Monument is another unique place to visit in the U.S. that not many people know about. Visitors to California usually go to Pacific Coast Highway, Sequoia, Red Rocks, Yosemite, Death Valley and Joshua Tree national parks missing historically and geologically rich land in the North.
Lava Beds National Monument should be definitely added to your list of places to visit in California. Because of the volcanic eruptions in this area years and years ago a rugged landscape with diverse volcanic features was created. There are so many caves to venture in, campsites, and even battlefields to visit!
We can only imagine how excited kids will be to explore some of the caves. Lava Beds National Monument undoubtedly will amaze you with the surreal landscape!
Side note: The temperature in the caves stays low year-round. This is why you shouldn't be deceived by the sun and heat on the surface. Take a hoodie or sweater to stay warm.
|| WHERE TO STAY ||
GUEST SUITE HOSTED BY DEL & JUDY – if you prefer staying on Airbnb and don't mind renting a room in someone's house, I highly recommend looking into this beautiful home. This is where we stayed at some point. The house is exactly the same as you see in the pictures and has mountain views. Here, you'll experience wonderful hospitality, incredible views, and amazing amenities.
RUNNING Y RANCH RESORT – is the same resort that I mention above. The hotel's location is perfect for visiting Lava Beds National Monument and Umpqua National Forests during one trip.
---
GET INSPIRED: Awesome Weekend Getaways From Los Angeles to Make You Wonder
---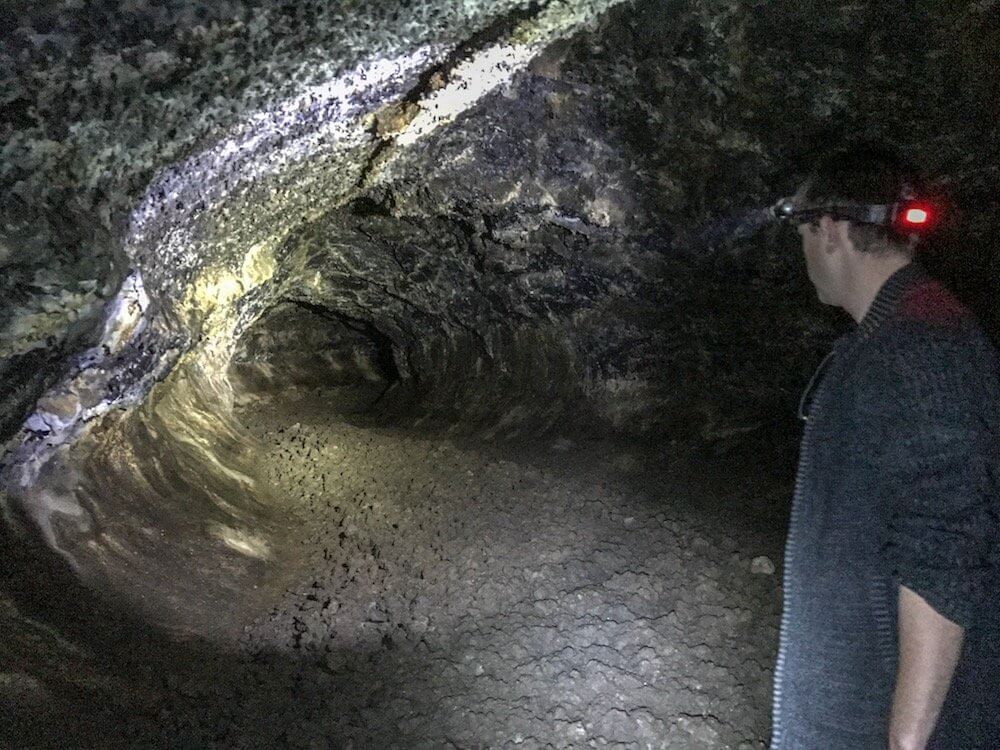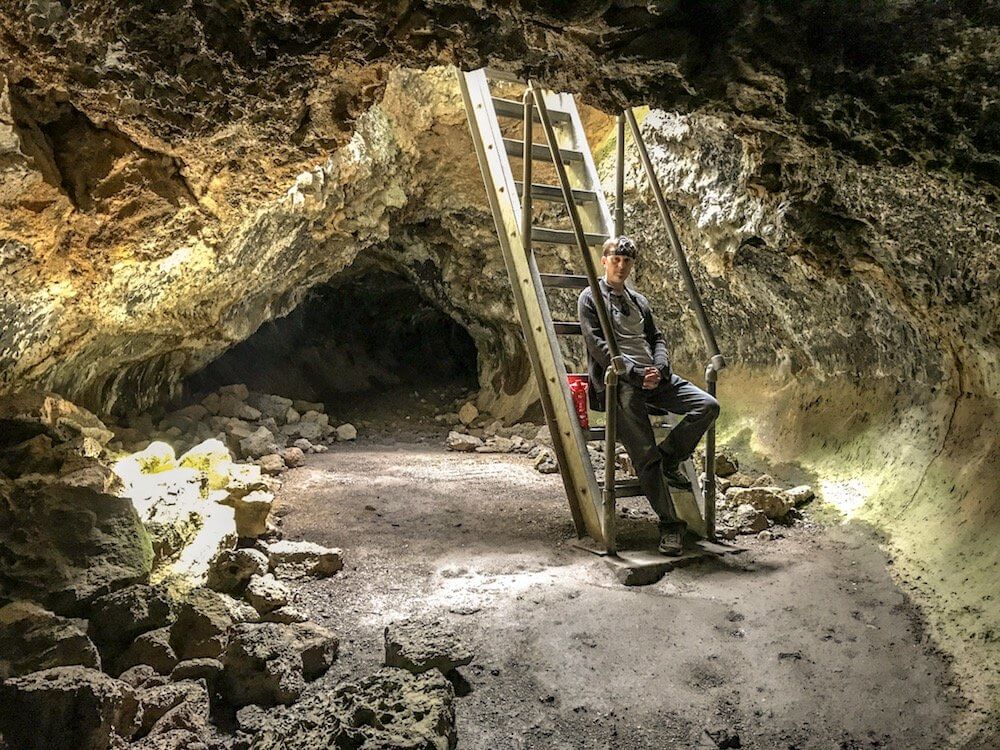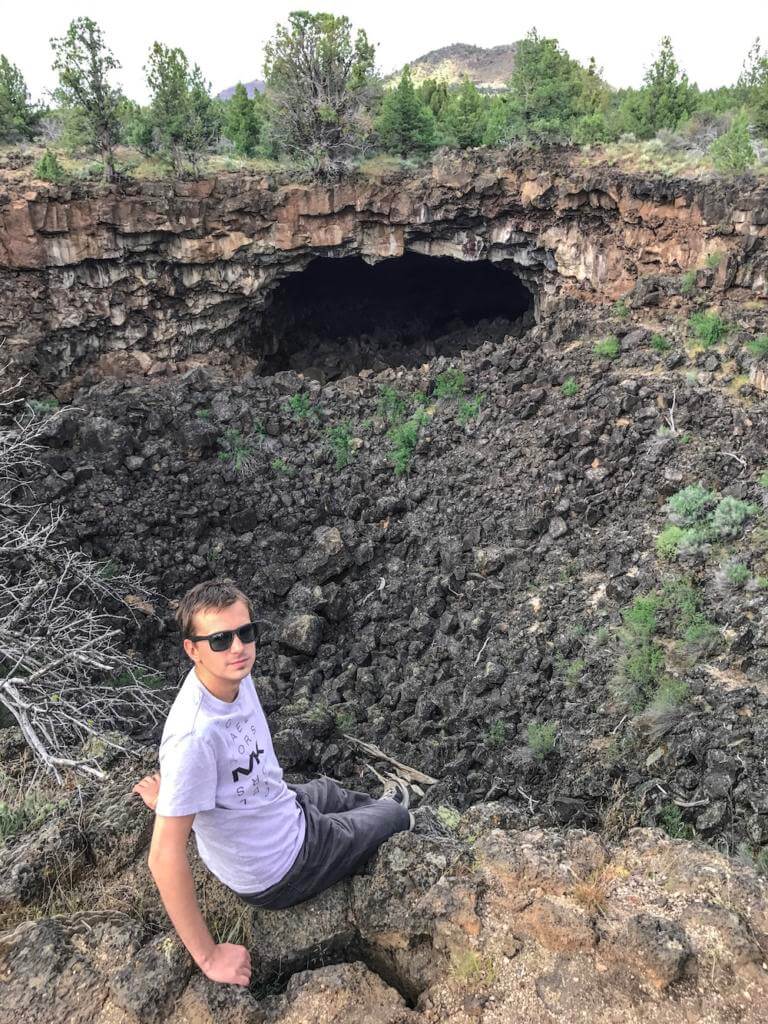 3. Rocky Mountains National Park, Colorado
Alright, this park is not really among the unique places to visit in the U.S. It is not less-visited among Americans. Quite on the contrary, they love it, know well and return again and again.
However, visitors from other countries often don't add it to the list of national parks to see. Usually, they head out to national parks in California, Montana, and Utah. Not many of them think this park is worth the visit.
Rocky Mountains National park is huge and has almost unearthly beauty. Spending a day or two there definitely won't be enough. Every season in this park is magical and will guarantee an array of colors.
Side note: If you plan on walking in the snow, don't forget proper shoes or snow grips. If visiting the area in the winter, you should add Rocky Mountain National Park to this bucket list ski road trip itinerary.
|| WHERE TO STAY ||
THE HISTORIC RAPIDS LODGE AND RESTAURANT – is more of a budget option, this lodge is located on the banks of the scenic river not far from Grand Lake and Shadow Mountain Lake. Here, you'll find pet-friendly cabins, gourmet dining, old but clean and cozy rooms. The highlight is the view and the river.
ASPEN WINDS ON FALL RIVER – a dream-like lodging right next to Rocky Mountain National Park. All condo suites and vacation rentals are facing the river with mind-blowing views on all sides. Clean, quiet accommodation with professional and caring staff. This hotel is great for couples getaways and romantic stays.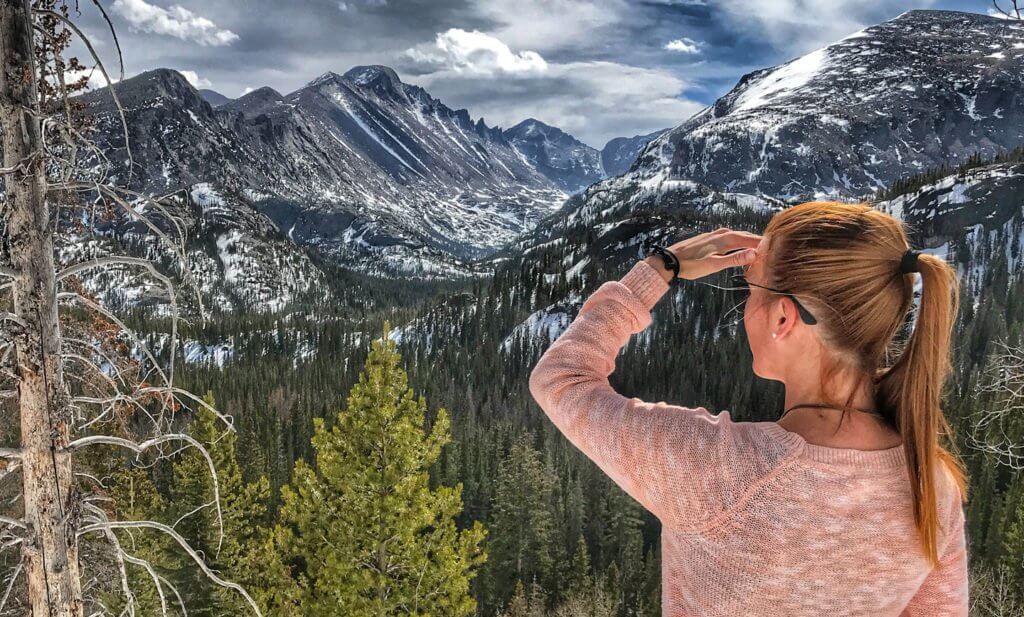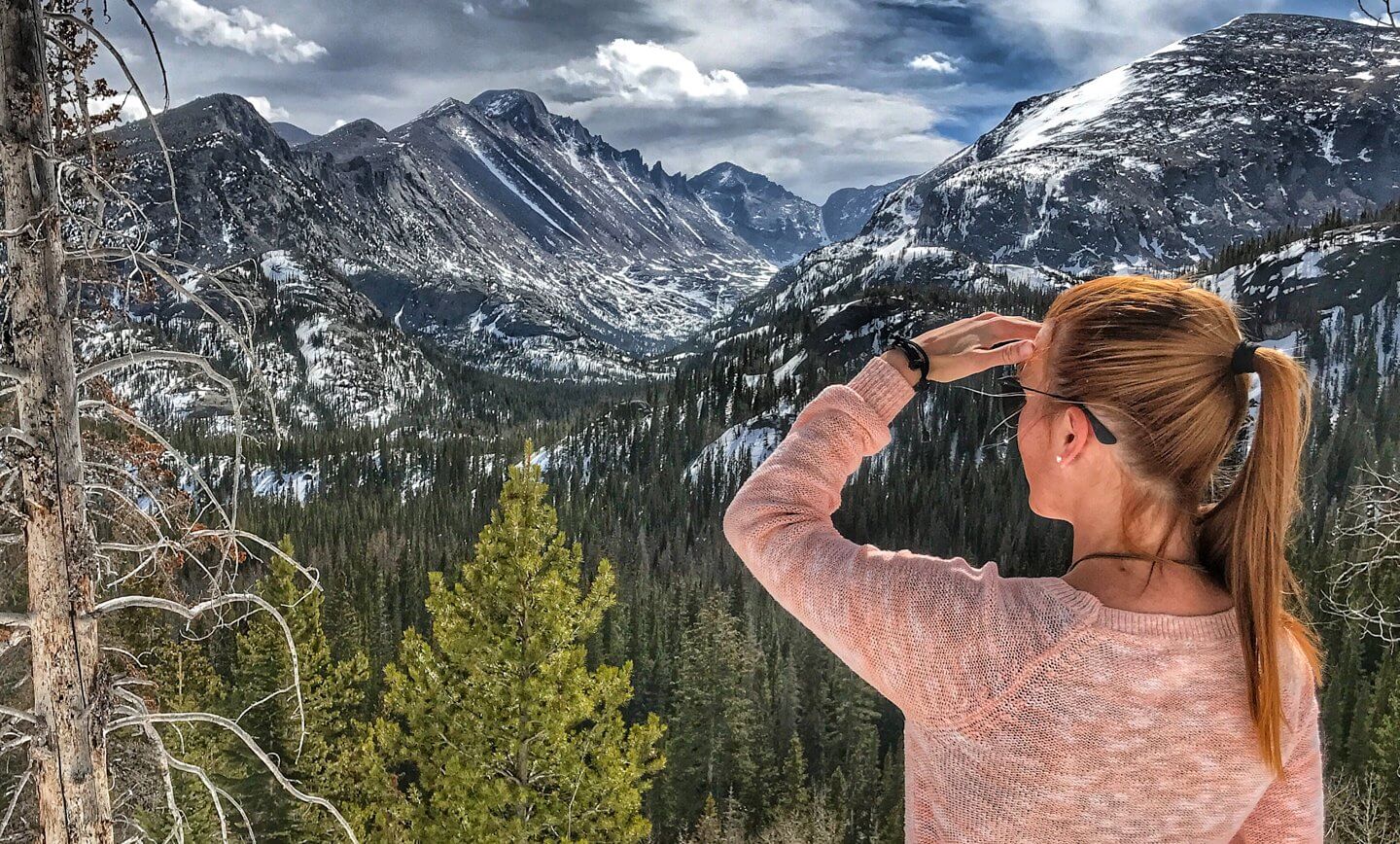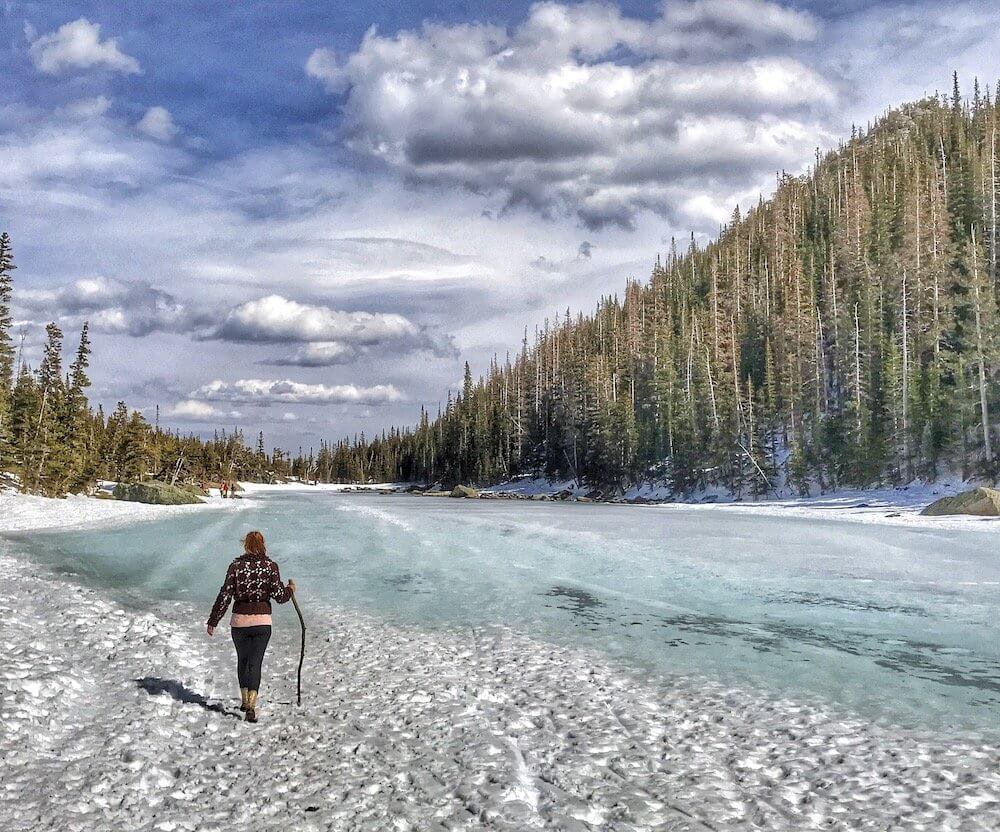 4. Eastern Sierra Nevada in California
As with Lava Beds National Monument, Eastern Sierra Nevada in California is a gem place in the U.S. that will blow your mind. Everyone praises Highway 1 along the coast but not everyone directs enough attention towards highway 395.
This area has an incredibly high amount of lakes (Mammoth Lakes are the most popular ones), fairy-tale mountains, small cute towns, amazing hot springs, and even museums. Also, I am not sure if you knew that but a lot of movies representing the Wild West of America were filmed here too.
You can find the tallest mountain Mount Whitney and the highest slopes of California also in this part of the state. In winter the only way to get to Eastern Sierra would be from the south due to the road closure from the West. In the summertime, you can visit from the Bay Area.
Therefore, you have to come here at any time during the year and explore this truly hidden gem.
|| WHERE TO STAY ||
THE VILLAGE LODGE MAMMOTH – a beautiful hotel that offers luxury at a rather low price. Offseason rates are very reasonable. The property is perfectly located in Mammoth Lakes town with year-round entertainment. Rooms have kitchens, big bathtubs, the hotel has a pool, restaurant, and direct gondola access.
MCGEE CREEK LODGE – Old California at its Best. Just 10 Minutes to Mammoth. The lodge offers 8 comfortable rooms and 2 cabins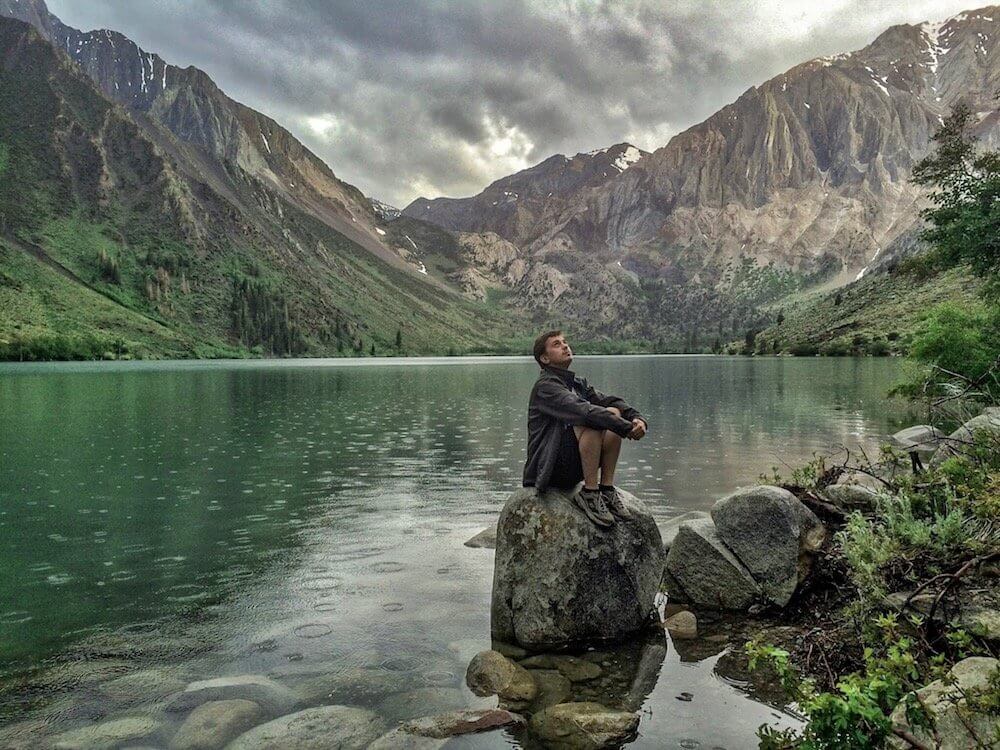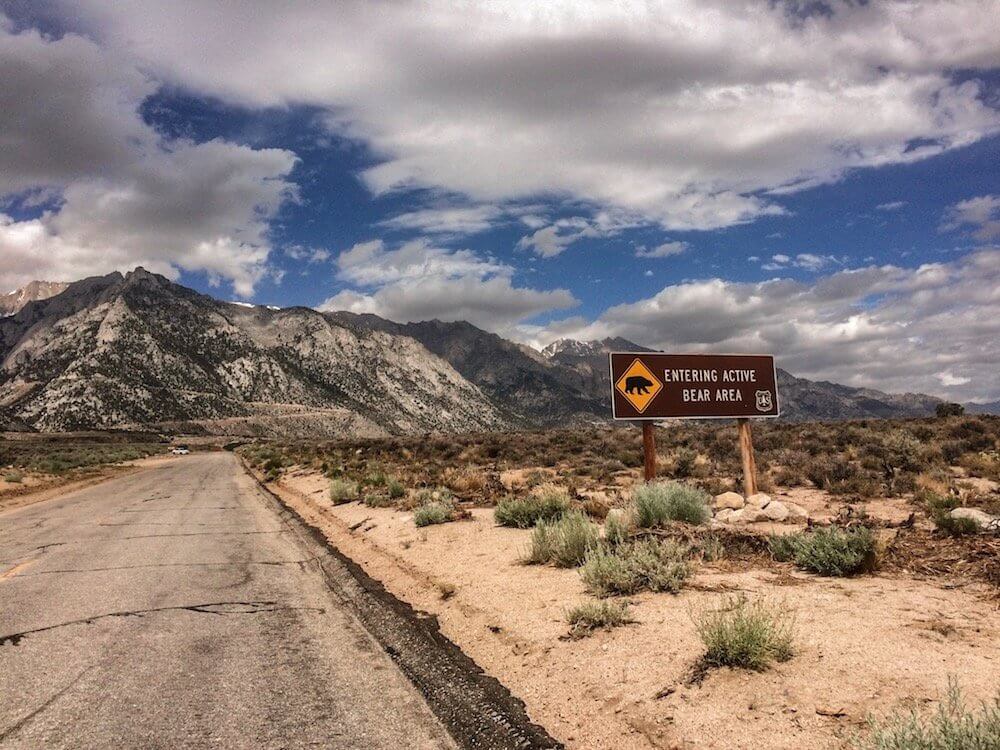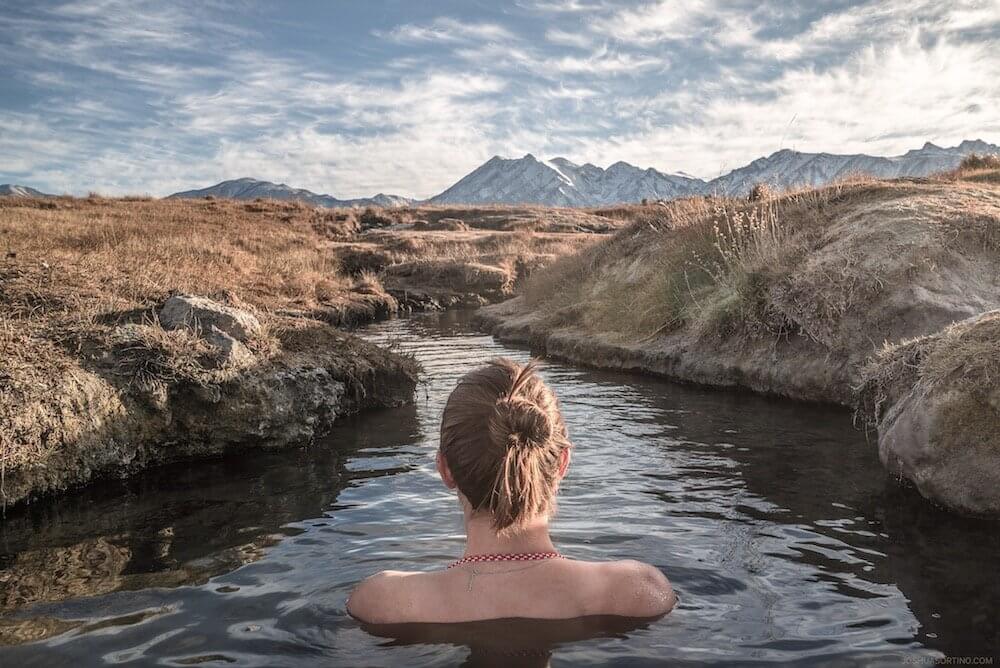 5. Theodore Roosevelt National Park in North Dakota
I bet North Dakota is probably one of the last few states you plan to visit in America.
Overall, the state does not have as much to offer as some other states. Still, there is so much beauty this national park hides. We visited it on one of our mid-west road trips and this spot came as a total surprise!
Theodore Roosevelt National Park, which is on the western side of the state and not far from the border with Montana, is rich with wildlife, scenic drives, and stunning vista views. We spent there just a couple of hours in the evening, watching the sunset and observing the wildlife.
Honestly, we haven't seen as many bison in our life as in this one park alone. Even Yellowstone NP has way fewer bisons due to the fact that it allows hunting within its boundaries which contributed to fluctuations in the bison population. But in Theodore National Park the bison population experiences natural growth.
So besides all sceneries, you'll get a chance to observe the bison community and glimpse into the region's past and present which is truly one of the most unique things to do in the US!
|| WHERE TO STAY ||
AMBLE INN – this Inn is a wonderful option for budget travelers who are traveling across the country and/or looking to stay next to Theodore Roosevelt National Park. The rooms here are big, with comfortable beds, spacious bathrooms. The atmosphere feels like somewhere in the Wild West.
ROUGH RIDERS HOTEL – a very nice historic hotel with good service, simple but cozy rooms after remodeling and an in-house restaurant. The food is delicious and at reasonable prices.
---
RELATED POST: 6 Most Magical Lakes in Vermont For Kayaking, Canoeing & Swimming
---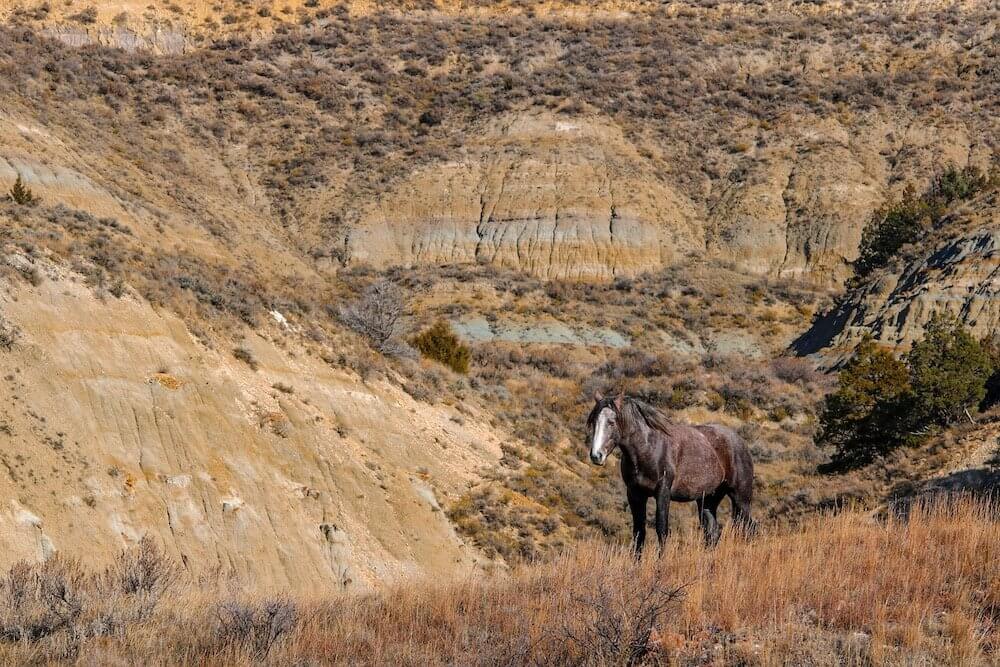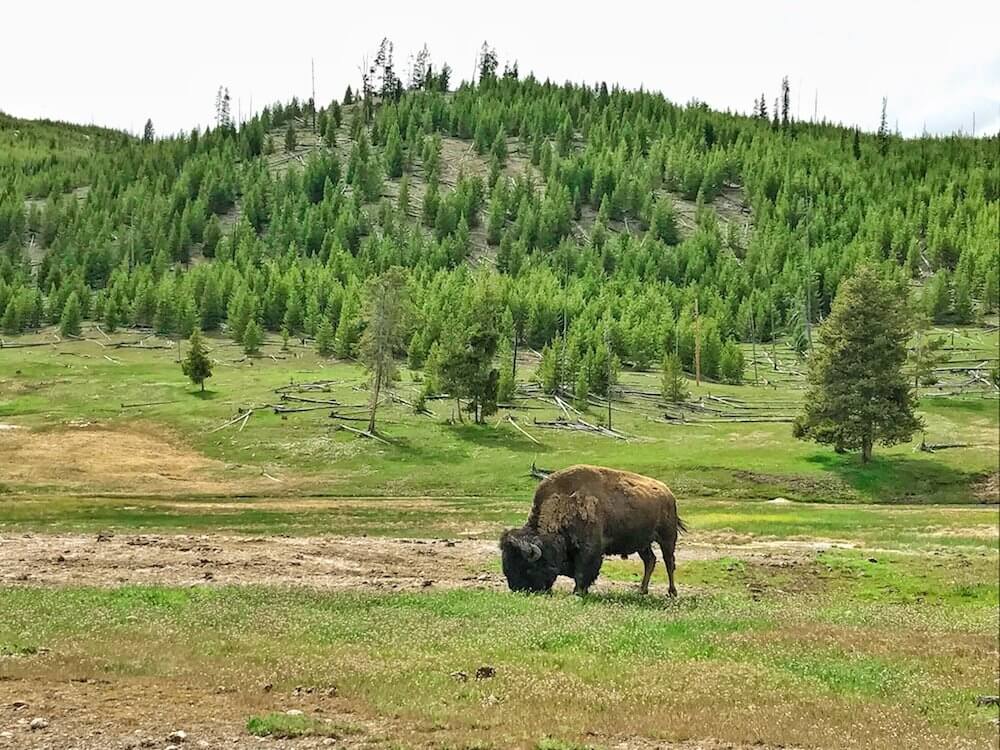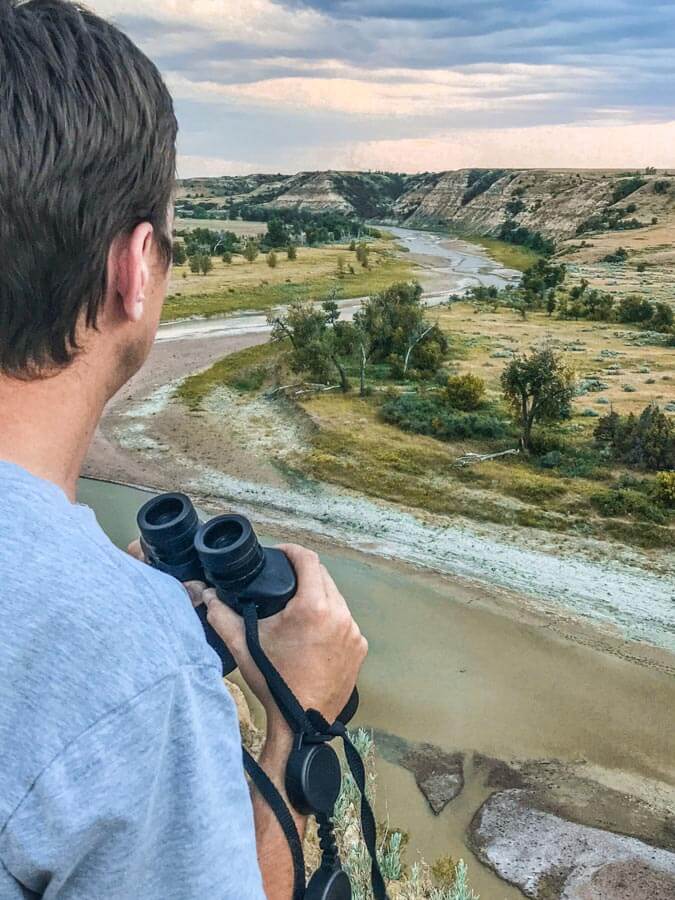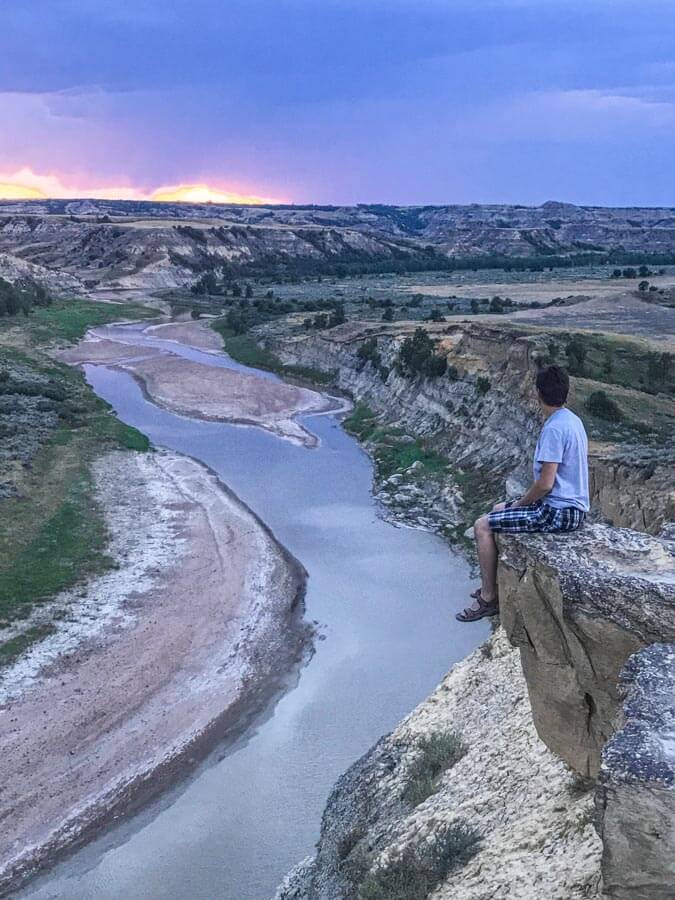 6. Pictured Rocks National Lakeshore, Lake Superior, Michigan
Those who visit Lake Superior, have difficulty believing this formation is not a sea.
Congress has recognized the landscape of Lake Superior as a national lakeshore in 1966, however, until this time it is not receiving even half the number of visitors that other national parks see.
I can say with confidence that pictures can't do justice to the beauty of this place.
If you visit, you'll see that Pictured Rocks National Lakeshore offers endless hiking trails, waterfalls, camping, backpacking, hunting, picnicking areas, miles of golden beautiful beaches, and much more. The pristine beauty of forests, cliffs, and rock formations will make you question why you haven't visited before.
|| WHERE TO STAY ||
ROAM INN – a boutique-type lodging not far from Munising's Lower Harbor. They offer a big variety of rooms from small studios to large suites and located next to restaurants and shopping.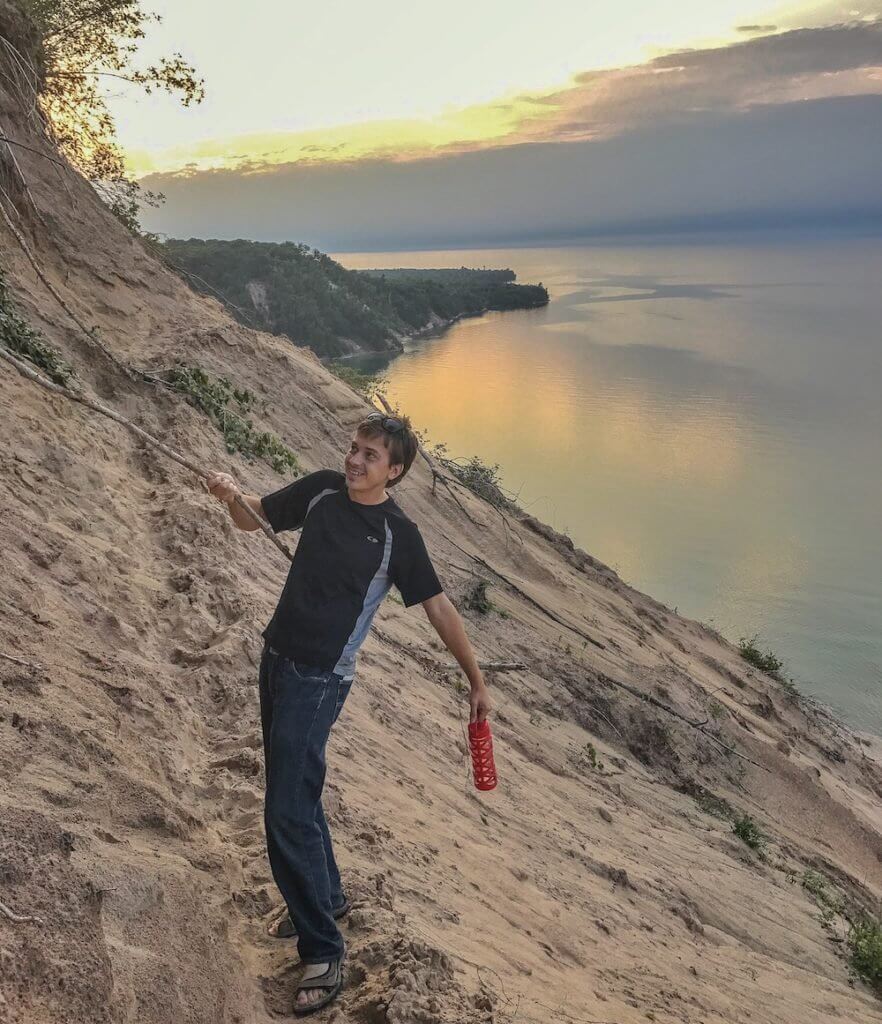 I'd love to hear what you think of this list. Did you guys go to any of these destinations? Would you add any of your own unique places to visit in the U.S.? If yes, share your thoughts!
Also, if you like the article, would you share it on social media?