What is the Cost to Travel the World For a Year As a Couple?
Last updated on June 11th, 2023
In this post, I would love to share how much it cost to travel the world for a year for two. We spent $10K for the period of 12 months (read this post to see how you can travel for the same amount of money) and did not limit ourselves in anything. You really don't need to have a lot of money in your bank account to travel qualitatively long term. I am sharing details on how we did it. Give it a read!
I can't believe how fast time flies. One year ago (actually one year was on May 29th) we took a leap of faith and left the U.S. with a goal to travel more, work on our online business, and become location independent. We were dreaming about the ability to choose for ourselves where to live as freelancers and for how long to stay in one country or place of our interest. If you are curious why we took this step, here is more about that.
Each of us went through a roller coaster of positive and negative emotions not being sure if we had to take this step. But then we decided to do it anyway. We started everything from scratch, learning tons of new information and a bit recklessly traveling the world in the beginning. Full-time travel was never a goal for us.
Originally we wanted to travel through some countries that interested us to be able to see where we could settle while working online.
We feel like these past 12 months were 5 years. And at the same time, we feel 12 months passed too fast. (Time is playing tricks with us, don't you think?)
Today, one year later we celebrate the best decision we ever made.
We didn't make lots of money, we didn't do anything extraordinary, but we lived our own dream.
Our dream was and is to travel to a new to us place, settle there for an extended period of time, work and travel around. If we fall in love with any particular city, country or region so much that we would like to stay there on a more permanent basis, then we'll look into ways how to do that.
So far we haven't found such a place yet. Mainly, because we have just recently started this new chapter of world exploration. And, because we are traveling slowly. We didn't visit 50 countries during a 12 months period as it is popular to do nowadays. So sorry, you won't find it here.
As a general rule, we always choose to travel slowly and stay in one place for as minimum as a few months. However, during this past year, we hopped a bit more than expected. The reason was we didn't plan much and went with a flow (which was a mistake.) Also, a few things didn't go the way we expected. So we had to leave sooner and come up with a new idea.
Two weeks ago we flew to Europe from Asia and noticed it was actually a year from a date when we left the U.S. for good. This is why we can proclaim now: our first year of full time travel is over.
And here we are. In a kitchen in my parents' home in Ukraine, sipping Vietnamese coffee, eating Balinese delights, and trying to record details of the past 12 months before our memories fade away.
Here is our detailed review of a year of full time travel where we provide a detailed breakdown of how much it costs to travel the world for a year for a couple. However, this post is long and detailed.
We hope you'll enjoy this memoir!
Are you getting ready to travel long term any time soon? Take a look at this post to make sure you'll pack everything you need:
Plan For The Year
I bet everyone, who is considering starting long-term travel, has one big plan for the upcoming journey.
We were like that too but there was never a plan to visit all the continents or as many countries as possible during one (even if it's a year-long) trip.
We define ourselves as slow travelers who enjoy exploring each place qualitatively and without a rush. Somehow we find it stressful to hop from one destination to another just for the checkmark that we've been there and seen it all.
That's why from the beginning we decided not to be in a hurry, enjoy the process, and even if we got to see fewer countries it was totally OK with us.
Additionally, the goal was not to travel only one year and return back to the same workplace life. We strove with all our hearts to turn passion to travel into a career and learn how to earn money remotely. So we made it clear for ourselves: if we were not able to cover everything during this first year then more years of travel were yet to come.
The decision was made to leave the U.S. indefinitely. But, since we had no vision for when we would revisit the North American continent again, we determined to traverse it by car and visit our relatives first. My family lives in Europe, so there was no one to pay a visit to from my side. Mark's family lives in Vermont and we had to figure out how to see them before flying out.
Eventually, we came to a conclusion to sell Mark's car and keep mine in order to drive across the country from Los Angeles to spend time with Mark's family in Vermont. After that sell my car (that's the only item that had to be sold, everything else has been already packed, sold, and given away) to exit the country and go to Europe.
Earlier in life, we've done a cross-country trip when were moving from Kentucky to Los Angeles. This time we looked to drive differently. And we wanted to see Canada, particularly British Columbia and Alberta with its beautiful spots in Banff National Park and Jasper.
So our plan was to drive from Southern California to Vermont through western states, visit Vancouver Island and Vancouver city in British Columbia, go to Alberta, then Saskatchewan and Manitoba before entering back in the US.
Where We Originally Planned To Go And What To Do
Our approximate preplanned route for North America looked like this:
leave Los Angeles and drive to Oregon with a short stop in North California
explore Southern Oregon up to a week and head out to Portland where we secured one super awesome volunteering opportunity
leave Washington and go to Vancouver to explore a bit of the city and British Columbia province
from Vancouver to Alberta with stops in Kelowna, Banff, Jasper National park, and Calgary
after Alberta drive through Saskatchewan, Manitoba, Ontario provinces to the States again and enter from Quebec City for a couple of days
arrive in Vermont, spend a few weeks there and fly out to Europe
from Europe, we wanted to fly to Asia and Australia through Dubai
in total, we aimed to visit around 20 countries and go to Europe, Asia, and Oceania

Our plan for the rest of the world looked next:
fly from Vermont to Munich, Germany to spend some time with my cousin and her husband
while in Germany go to nearby countries. We really wanted to see the Czech Republic and stay in one of its dreamy castle hotels (because we had an intention to move there)
from Germany go and finally see my family in Ukraine (I haven't seen them for quite a long time!) and for Mark to meet my dad for the first time
from Ukraine fly to Asia (we weren't sure back then where to go. I was badly wanting to go and work in China, at the same time we thought about Thailand and Vietnam)
from Asia fly to Australia (no plan existed for this country, just a mere dream. Both of us wouldn't mind living there a year or two, so we wanted to test the waters)
from Australia back to Asia (to live and work there)
Let me make a note here. The plan you see above was not something we set in the beginning and tried to stick to. It was more like an idea and starting point. But we were ready to make changes and adjustments if any opportunity aroused. The most important part was to be somewhere with excellent Wi-Fi and good living conditions.
We didn't have any specific timeframe in mind for how much time to spend in each place and were open to other possibilities that could come along.
How Much We Budgeted to Spend
We pride ourselves on being an economical couple and very careful with money. So after some complicated but realistic calculations, we came up with a number of $15,000. That's for the entire year, including money for the rainy day. And yes, that's enough money for two. In reality, you may use way less. If you haven't read my post yet on how to travel the world on $10K a year, you can do it now.
We budgeted on average to spend $1,000 per month no matter which country we were going to. Since we had our car with us and arranged a few volunteering and Couchsurfing stays in the U.S. and Canada, budgeting one thousand per month for America was also enough. If we were ready to camp, we would have saved even more.
In Europe, we were hoping not to spend much too since planned to visit our families and some friends. In Asia life is cheap and we knew with our lifestyle we would definitely spend less than $1K per month in this way leaving more money for Oceania.
Where We Eventually Went, What We Did And Experienced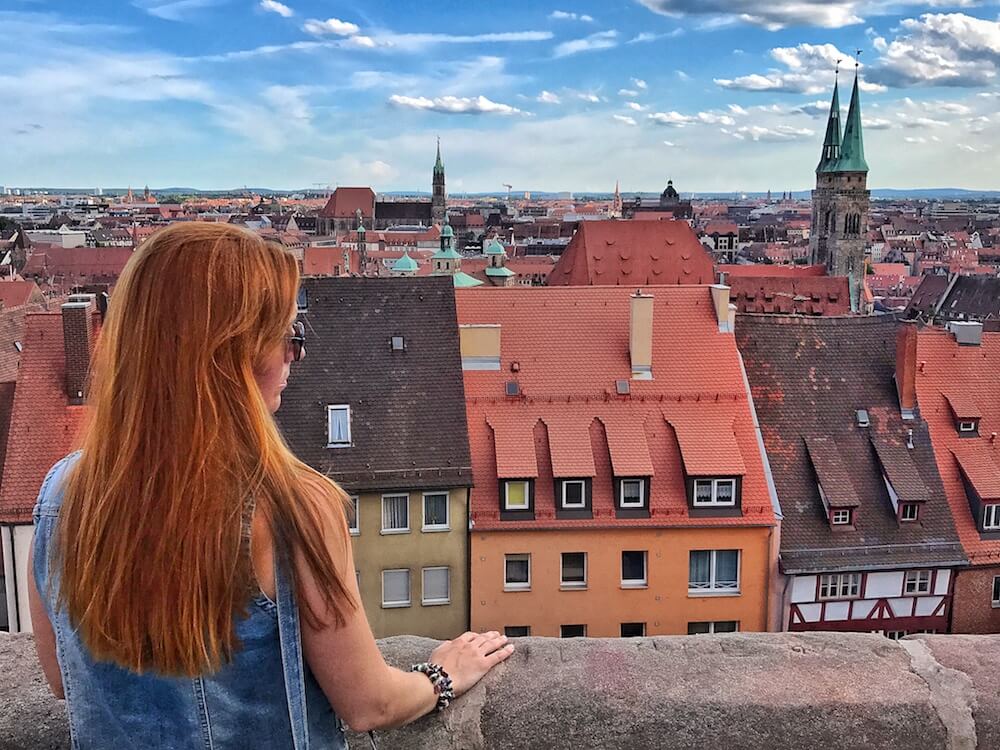 Our plan was only partially met. We didn't drive all the way through Canada because figured there was not much to do in Saskatchewan and Manitoba provinces. After visiting Alberta we returned to the United States and crossed the border in Montana. We visited North Dakota, Minnesota, Wisconsin, crossed the border into Canada again, drove through Toronto, back to the U.S. in New York state, and in Vermont.
We also didn't end up flying anywhere in Oceania and have gone totally another route in Asia.
For a long time, we've been thinking to go to China. I was offered a job there and we wanted to check it out before making any major life-changing decisions. But eventually, after too many doubts, we flew to Thailand.
Later on, when being in Vietnam we thought to explore a bit of Malaysia and Indonesia but didn't have any desire to rush through.
We left Los Angeles on May 29th, spent 2.5 months on driving to Vermont. Then we wandered around Vermont for almost three weeks and at the end of August, flew from Boston to Munich.
In Europe, we spent 4 months, in Asia 5 months.
Here is a Complete List of Countries We Traveled To
We don't like to count countries unless they have been thoroughly explored. But for the sake of this article I'm still going to present the exact number and order of countries we have been through:
USA, Canada, Germany, Czech Republic, Austria, Italy, Slovenia, Ukraine, Russia, Hungary, Poland, Spain, France (only during half a day on the coast near the border with Spain), Germany (for the second time,) Qatar (one day in Doha), Thailand, Cambodia, Vietnam, Malaysia (only Kuala Lumpur), Indonesia (only Bali.)
As you can see, Australia didn't happen in our lives (some other time dear.) And we didn't go to China.
In total: 19 countries
Activities And Adventures We Did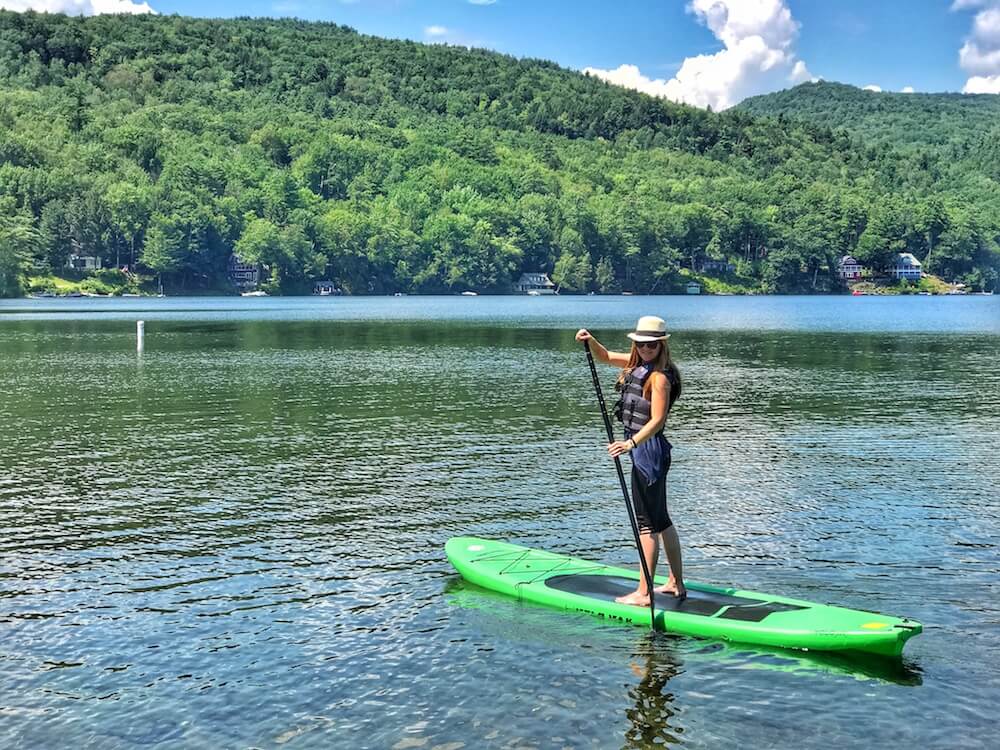 Before coming to Europe, in the U.S. and Canada, most of our time was spent on National Parks, forests, lots of hiking, jogging, road tripping, kayaking, wine tasting, and even fishing. We had a solid plan regarding activities for other countries. We sought to have some spa experiences, go trekking, horseback riding, diving, mountain biking, rafting, and zip-lining.
But after visiting Slovenia, where I had a bad unfortunate accident, we slowed down a bit. There, while biking under the rain on the cobbled road I fell from the bike, injured myself pretty badly, and got small pieces of asphalt deep into my tissue (which I didn't know about, let it heal and then had 2 surgeries later on to get it out).
That mini accident scared the heck out of me (not sure why.) I wasn't into anything crazy or too adventurous (except lots of motorbiking in Vietnam).
So all our activities and adventures were limited to peaceful walks, hot springs, hikes, temple explorations, pool, beach days, eating our way out, and other similar activities. In addition, we have been working a lot. Our days consisted of many hours of sitting in front of the laptops.
How We Moved Around
I'll tell you a secret…
Flying makes me sick (familiar feeling, huh?). And no, it's not really a fear, although anxiety from time to time takes place too.
Something weird is happening with my body when I am up in the air. I feel light-headed, have muscle pain and there is some other physical discomfort. So every time when possible, we choose ground transportation to planes.
That's why during our travels we rode lots of buses, boats, grab cars, uber and in some cases rented a vehicle. Actually, that's a reason why we drove from Los Angeles to Vermont instead of flying.
Nah, just kidding! But I do prefer ground transportation, that's true.
We have used a train only once in Ukraine when getting to Kiev from my hometown. In Thailand, Vietnam, and Bali we rode a motorbike and tuk-tuks.
Types of Accommodation We Chose
In the United States and Canada, for the most part, we were staying with couchsurfers and as volunteers with families. Only twice we rented a hotel room for one night in Alberta and another one in North Dakota. In Vermont, we were staying the entire time with Mark's family.
When in Europe, we volunteered, stayed with family and friends.
In Thailand, we rented an apartment.
While in Vietnam, we spent three long months (read the article on how to live and travel comfortably in Vietnam as a couple for less than $600 per month). There, we rented two apartments as well. One, when lived in Nha Trang, we found on Facebook. Another flat in a mountain city Dalat we found after asking people around.
In Bali, we also rented a home but were living with a Balinese family in Ubud.
When we were moving from one country to another and occasionally traveled away, we always booked through Agoda or Booking websites. Agoda is the best one for Asia and there you can find any deal for as little as $4 per night to as much as a few thousand a night.
Negative Experiences We Had
To speak frankly, all our experiences were truly amazing what we are mega thankful for. The only negative experience was probably the one in Slovenia when I fell from the bike. But even then it was not that bad.
Another not so pleasant experience happened in Cambodia when everyone was trying to scam and fool us. It wasn't really negative though, just very unpleasant.
Overall, we had a fantastic long year and can attest that the world is much nicer and kinder than the media is trying to present.
Our Favorite Places
It's really difficult to highlight one or two countries when all of them have something special and unique.
Our favorite though was South Tyrol in Italy, Vietnam (why we loved it in this post), Bali, and Kuala Lumpur in Malaysia.
Where We Wouldn't Go Back
We are prone to like every place we go to. Travel is fun and visiting new places always increases the level of our hormones responsible for happiness.
But there was one country during this year we would never return to. This country was Cambodia.
Initially, we even thought to rent an apartment there for a few months, but our overall experience was so unpleasant that we ran away. If you are interested to find out what was wrong and why we didn't like it, see it here. I spent an entire day putting it together because this country deserved its own post.
Other than that every other place was a delight!
How much we spent
Surprisingly to us (or perhaps we put some effort) our expenses ended up being lower than what we have budgeted in the first place. A huge 'thank you' to our families and friends who had us over during a few weeks, in this way supporting our travels and helping us save some money.
If we didn't stay with them we would still save on accommodation through volunteering or housesitting projects, but staying with dear people was more precious.
Here is a breakdown of all our expenses:
On flights/buses/trains/boats
Flights – $2,279
I remember times when I was paying around $1K for my round way ticket to fly from Kiev, Ukraine to New York City. Thank God those times have passed. In today's world, we can surf for deals and fly for cheap.
The amount of money you see above – covered airplane tickets for both of us for the next routes:
Boston – Munich
Warsaw – Barcelona
Barcelona – Dusseldorf
Dortmund – Krakow
Kiev – Doha – Chiang Mai
Nha Trang – Kuala Lumpur
Kuala Lumpur – Bali
Bali – Kiev
Buses, rental car and public transportation in Europe – $291
As you can see, the amount of money for transportation is also very low. The reason is my extremely generous cousin in Munich and my friend in Dusseldorf who were giving us their cars to drive around. We were paying only for gas.
Also, we found an awesome deal in Spain, renting a car in Barcelona for 10 days period for only $18.
Taxis and Buses in SE Asia – $327
These included a bus between Chiang Mai and Chiang Rai, then to Bangkok (Thailand), Siem Reap, Phnom Phen, Sihanoukville (in Cambodia), Saigon, Nha Trang, and Dalat (Vietnam). Also, this amount includes a train in Kuala Lumpur and grab a car in Saigon, Nha Trang, Dalat, and Bali.
Gas for the car in America – $550
Due to low prices for gas in America and good gas mileage in my car, we were able to keep expenses for gas low. Driving almost 12K miles and paying less than $600 for gas makes us want to repeat the same cross-country trip again.
Petrol in Europe – $320
Gas for a motorbike in SE Asia – $60
Total: $3,827
Accommodation
First of all, let me mention that we have never stayed in hostels, tents or camping sites. We love to travel with comfort. And during this year we were staying in nice accommodation for only two of us.
Second, our accommodation costs were really low because we volunteered and couchsurfed a lot.
Staying with family and friends made its contribution as well.
North America – $120 (not bad as for 3 months of full time travel)
Europe – $229
Southeast Asia – $1,302
Usually, people pay much less for accommodation in Asia compared to North America or Europe. For us the opposite took place.
Total: $1,651
Food and Beverage
North America – $560
In the U.S. and Canada, we almost never ate out but cooked our own meals everywhere we went. Expenses for food didn't turn out to be high because when we volunteered, hosts provided food for us too.
Southeast Asia – $1,680
This one is pretty high as for Asia. If in America we were always afraid to spend an extra penny on food, in Southeast Asia we didn't really think much about it.
Our budget was $10 per day for two of us. In Thailand and Vietnam during many days we paid even less than $10. But in Bali, we often paid more because of constant jamborees in fancy restaurants and cafes.
Europe – $400
In Europe, we also rarely ate out. My cousin and her husband, whom we stayed in Germany with, and my parents in Ukraine were treating us to various goodies a lot. Later though, when living in Montenegro, Istanbul in Turkey, Romania, and Spain, we were able to spend $300 per month on food.
Total: $2,640
How Much We Spent On Fun
In North America, all our fun was about nature. We were using a national park pass (purchased long before we left to travel full time) and visiting Canadian national parks for free. Apparently, 2017 marked Canada's 150th anniversary, and to celebrate, entrance to all parks and historical sights was free.
Many times, through Couchsurfing or volunteering hosts, we had free kayaks, bikes, and canoes. So in North America, we didn't pay anything for activities, they turned out to be free.
In Europe: Nothing. We were sticking only to free activities, museums, and other attractions.
In SE Asia – $302
It would be $140 cheaper if we didn't throw money on a touristy national park in Thailand. If we were comfortable enough to ride a bike, we would have gone there on our own.
The rest included expenses for visiting independently some national sights, parks, waterfalls, private beaches, coffee plantations, rice terraces, lots of various infinity pools in Bali, getting massages, and a flower bath.
Total: $302
Miscellaneous expenses
These expenses included oil change in Canada, a visa to Cambodia and Vietnam, a speeding ticket in the Netherlands, a visit to a dentist, and a few other doctors in Ukraine.
Total: $612
A total amount of all spendings for the entire year is: $9,132
As you can see the cost to travel the world for a year for two people can be quite affordable. If planned smartly, it can cost you way less than a monthly routine at home. If you haven't read it yet, it's time to check my tips on how to travel for $10,000 a year.
---
We hope you didn't fall asleep after reading this memoir. If you have any questions or similar experiences, we would love to hear from you!
Do you find this post interesting? Informative? Boring? How about sharing it on Pinterest?