How to Find Jobs in Kuala Lumpur for Expats (Personal Experience)
Last updated on June 11th, 2023
Are you looking for jobs in Kuala Lumpur for expats? I would love to share my personal experience and knowledge and hope it will come in handy.
With each year Malaysia becomes a more and more popular destination among foreigners. The reason for that is a high quality of life along with opportunities for personal growth and development. Kuala Lumpur, in particular, is a truly wonderful city where one can live, work, and learn.
If you are looking to relocate to this part of the world, my post about finding jobs in Kuala Lumpur for expats is for you.
Last year at the same exact time Mark and I were thoroughly searching for job opportunities that would let us stay in KL for at least one year. We did find jobs but never signed contracts, eventually deciding to work for ourselves.
This year we are considering Kuala Lumpur again since Mark has pretty good chances to land a coding job there. So the following tips are based on our own experience and research. Also, a few friends and clients of mine, who are currently living and working in Kuala Lumpur, gave their input on this topic too. So, here it is.
Job Market in Malaysia
Before I get into details on how and where to find jobs in Kuala Lumpur for expats, let's look into general details about the job market in Malaysia.
The population of this Southeast Asian country is estimated at 32.2 million people in 2019. More than half of this population is a skilled workforce. Additionally to that, there is a large number of migrant workers from other Asian countries who also look for job opportunities. At the same time, local authorities are interested in ensuring maximum employment for their citizens and they put forward certain requirements for the employment of foreigners.
So first of all, you need to keep in mind that securing a job here is a task to do. Competition is high and employers are choosy. Is it possible? Of course, it is. Yet, you need to stand out and put in some effort.
Second of all, forget about any illegal type of work in Malaysia. The country has very strict legislation. All violators are usually punished with heavy fines, deportation and at times even imprisonment.
So to be able to stay in Malaysian long term on a working visa, first of all, you should find an employer who will issue a work permit. Once you have it, you'll be able to get a working visa at the Malaysian Consulate.
Requirements and Age Restrictions
To get a job in Malaysia as a foreigner, you should be at least 27 years old. The only exception is the IT sector, where the allowed age is 23 years.
Usually, permission to work in Malaysia is issued for a period of 2 to 5 years. The procedure for obtaining a document is quite complicated and lengthy and can take from 2-3 months to 6 months.
As a rule, qualified workers and management-level professionals have higher chances of finding a job and getting a working visa. Sometimes, a company may look for work experience of at least 2 years.
More information on requirements for foreign workers can be found on the official website of the Malaysian Immigration Department – imi.gov.my.
|| READ MORE ||
Expat Life in Kuala Lumpur: What Is It Like?
Transfer From Kuala Lumpur Airport to City Center and Back
Where to Look for Jobs in Kuala Lumpur as an Expat
Important Details to Know Before You Start Looking
When thinking to look for a job in Kuala Lumpur (or Malaysia in general) as a foreigner, I do not recommend starting the process before you actually get there.
From my own experience (and my friends who successfully settled in Kuala Lumpur,) the company is not interested in interviewing and hiring you if you are not in the country. Also, it is way easier to get a working visa once you are already on spot than somewhere else on another side of the planet.
So, first of all, fly to Malaysia as a tourist, spend a month or two traveling there, get used to a new place, and see where you like it most. At the beginning of a second month (or earlier if you wish) start looking for jobs.
To be able to find a job in Kuala Lumpur as a foreigner, you need to speak at least excellent English and have some qualifications. That's obvious, isn't it? The main language is Bahasa Melayu, but English and South Chinese dialects are also widespread.
Finding a prestigious job in Malaysia without at least an advanced English is almost impossible. Higher education and work experience in the field where you want to work are also indispensable conditions for hiring foreigners (unless you are looking to do some basic jobs.)
Sources for Finding Jobs in Malaysia for Foreigners
On average, if you meet all the criteria, it should take you somewhere between two weeks to two months to secure a job.
When I was applying, I got my first job offer within less than a week. It was not common though because the position I found was an Assistant Teacher in a small town in Negeri Sembilan province. And the school needed to fill a position asap.
Later I secured a few more interviews with one hotel and private business. It didn't take me more than 3 weeks to apply and hear back from employers.
My friends, who are successfully living and working in Kuala Lumpur today, on average were spending 5-6 weeks on a job search before getting an offer. They are now working as IT professionals (of course,) one is an Art Director and another friend works as a Hotel Manager.
So here are the most popular websites for finding a job for expats:
gradmalaysia.com
jenjobs.com
International Employment Portals in Malaysia:
careerjet.com.my
indeed.com.my
learn4good.com
Sometimes Malaysian newspaper sites post vacancies too:
New Straits Times
Daily Express
I personally do not like to apply through recruiters or third parties. In my opinion, it is always better to send a letter with a resume straight through the company's website.
So if there is a particular company you really like and want to work for, check their website for vacancies. Even if there is nothing at this time, still write them a personalized letter and attach your resume. Sometimes this is what gives the result. I found multiple jobs around the world when I contacted employees directly.
Do not wait for an instant answer from everyone you send your application to. Probably one of ten will get back to you. And that's totally normal.
One of the companies that always has jobs is Mindvalley.
Tip: Look for companies that have an MSC status. They are more interested in international employees and the entire process of getting a visa is much easier for them.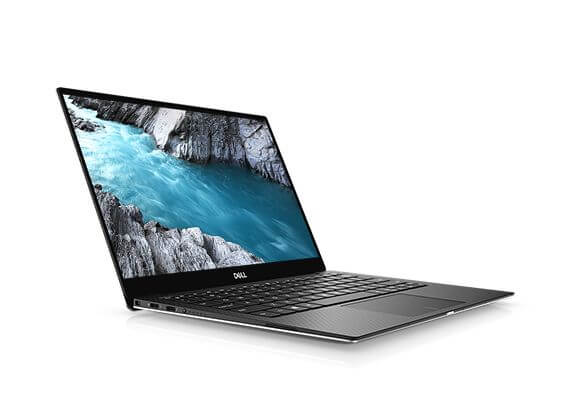 Best Travel Laptop?
What's a good computer to take with you abroad?
Dell XPS 9380
for a long time has been #1 choice among many nomads. It is lightweight, powerful, and with a long-lasting battery!
How to Prepare Your Resume
Unlike in America, where employees love seeing your resume brief but precise, in Malaysia they go for multi-page CVs where they expect you to boast about your achievements in detail. At the same time, they don't care about your irrelevant experiences.
If you are applying for an Assistant Digital Marketing Manager, do not mention the times when you were a Receptionist (unless your responsibilities were related.)
Instead, list all the conferences you attended, all events, and types of training where you participated. Mention every detail that may be relevant to that particular job.
Also, make sure to prepare in advance at least two recommendations from your former employers with their contact information. The company will definitely get in touch with your references.
Getting a Working Visa for Malaysia
When it comes to getting a working visa in Malaysia, there are three different options you can look into:
1. Working Visas for Highly Skilled Professionals
2. Student Visas for Future Professionals
3. Visas for Entrepreneurs or Business Visas
Working Visas for Highly Skilled Professionals
To get this type of visa, you cannot be outside Malaysia. As I mentioned above, you should enter the country on a tourist visa and find an employer (if you haven't already done so) who will be ready to issue you a visa.
If you are already expecting to receive a working visa, you are not allowed to start your job before you get an actual visa and permission.
The entire waiting period for a visa is about one month and during this time you should be staying in the country legally. Leaving and returning as you wish is not a problem, especially if you have been staying in Malaysia as long as your visa allows.
You do not have any right to change the employer for the entire duration of your visa, including its extension. If you feel like changing jobs, notify the Department of Labor about your decision, leave the country and return to repeat the whole procedure for obtaining a new visa.
Usually, you get a working visa for a period of 2 to 3 years. It is possible to extend them as many times as you like.
Student Visas for Future Professionals
You can legally study anywhere in the country for about 20,000 ringgits per year (roughly around $4900.) Feel free to attend one of the universities or take a language course. Courses generally are more expensive and one long year will cost you twice more.
If you decide to enroll in language courses, your visa allows to stay in the country for six months and extend it if needed. If you opt for university, the visa is one year long. Extend as many times as you need.
While on a student visa you can actively look for an employer.
Visas for Entrepreneurs or Business Visas
To be able to get a business visa, you should register your own business in Malaysia. The procedure is not difficult but requires a lot of paperwork and visits to various committees. Foreigners are allowed only to register a private limited by shares (Sendirian Berhad- "Sdn Bhd") company.
A Foreign Investment Committee (FIC) is responsible for allowing you to hire foreign workers. A Department of Employment grants special permissions to hire foreigners. Even if you are the only foreigner, you still have to get it.
A director and chief accountant in your company must be only Malaysian, other employers can be from anywhere else in the world. 20% of authorized funds should be registered obligatory on behalf of the Malaysian citizen. If you export at least 80% of products outside the country, then you can register 100% of authorized funds as foreign.
There are so many details to know when planning to register your company as a foreigner. If this what you want to do, check every detail. You can find some tips on this website.
Registration of the company usually costs anywhere from $500 to $2500. Opening an account in a local bank is around $800. Services of a lawyer who will help to do all the work range between $2,000 and 3,000.
|| READ MORE ||
How to Become a Corporate Flight Attendant & Land a Job
Kuala Lumpur Salaries and Vacancies
Salaries and Income Tax
Today Malaysia has a fairly comfortable standard of living and the government is taking practical steps to increase the incomes of the local population.
The minimum wage in the country, depending on the region, is equal to 1,100 Malaysian ringgit per month (about $267). The average salary in Kuala Lumpur for locals in 2019 is about 4000 ringgit per month or $970.
The minimum monthly salary for non-residents is $800-$1100. An average salary is between $1100-$1800. A higher salary equals $1800-$3000.
Based on the experiences of some of my clients and friends, expats in Kuala Lumpur earn an average of $2000-$3000 per month. Some of my friends make more than $5k per month. But these are the salaries of auditors, web developers, IT specialists and programmers. Those expats usually have higher salaries, who are highly qualified specialists.
If you get a job as a front desk agent at the hotel, do not expect the same income.
Do not forget about income tax. It applies to everyone who lives and works in Malaysia.
If you get a job as a foreigner, you'll be also paying an income tax as everyone else does. However, by the law, with each year you pay less. In the first year, residents pay 28% of their income, but with each subsequent year, the tax goes down.
Job Vacancies in Malaysia for Expats
As I mentioned earlier, mainly specialists with higher education who have at least an Associate Degree (and preferably experience) have high chances to find jobs in Kuala Lumpur as expats. Here are the jobs and areas where you can expect to work:
oil and gas
ІТ
teacher or teacher's aide
professors at universities
engineering
architects
marketing and analytics
sales
healthcare
tourism and hospitality business
office work such as personal assistants, office managers, and customer service representatives
I am sorry to say but do not hope to find unskilled or semi-skilled work opportunities (unless you have a friend of a friend who can help you get this job.) Only local people fill these positions.