Working Nomads: How Does It Really Feel To Be a Remote Worker?
Last updated on April 26th, 2023
Less than a week ago, in one of the cutest coffee shops in Nha Trang, Mark and I had an engaging conversation with one couple from Russia. They have recently arrived in Nha Trang on their vacation and decided to stop by the coffee shop, where we were at, to get a smoothie.
Not speaking any English or the Vietnamese language made it difficult for them to place an order, so they asked us to translate. A simple request to help grew into the conversation about life, work, and travels. We talked for a few hours learning about each other work and life scene, and that particular conversation prompted me to write today's post about remote work and lifestyle of working nomads.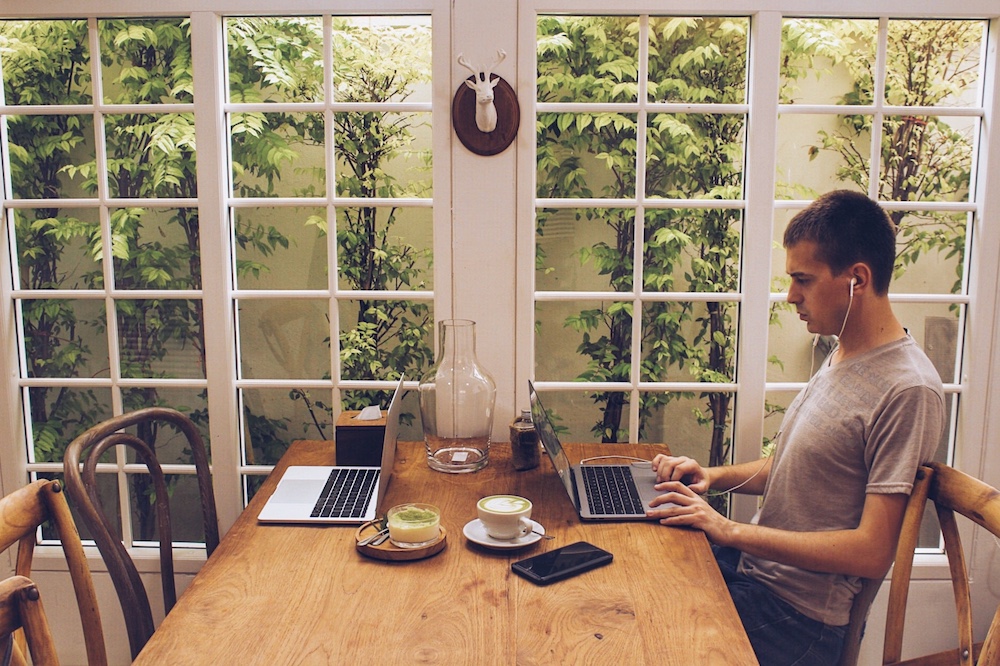 Who are Working Nomads?
Working nomads are people who live and travel abroad while working online. They decide how much time to spend in one place and where to go next. More and more folks try to go remote and work from home instead of sticking to office life.
Recently, we have chosen this path for ourselves too, and until this day keep learning what is it like to work remotely. Even though working nomads lifestyle is not all sunshine and rainbows, we personally wouldn't trade it on anything else. However, after meeting that couple in Nha Trang's coffee shop we re-evaluated our approach to remote work.
How Does it Feel to be a Working Nomad?
No one ever really felt pity for us working independently without a need to go to the office. Surprisingly those two did. There was enough pity in their voices when Mark and I told them we came to the coffee shop to work on our laptops, and that in general, we were working nomads.
Usually, people are eager to learn for themselves how they can productively work from home or any other part of the world while traveling and making money at the same time. In today's economy, more companies offer opportunities for remote work and more people are willing to chase them. Plus, there are many cities in the world these days that are great for digital nomads. But our new acquaintances felt totally opposite.
"You are probably feeling lonely, aren't you? Since you are not physically present with your colleagues you most likely don't stay in the loop too," the guy commented.
"And it may be difficult to cope with the absence of discipline," his wife added.
"Discipline? Loneliness? Staying in the loop? Seriously?"
Wow, those are all great thoughts that we have never really considered before going remote. We love being flexible and independent, and most importantly location free. Working away from the office helps us personally do things we love, be mobile, and have a balance in life. Apparently, not everyone sees it as a benefit. After having a conversation with people who prefer working among others and sticking to a certain schedule helps us look at remote work from a different angle.
I put some thought into this topic and realized that each aspect of remote work can be seen differently by different people. It is not really about the pros and cons of working nomads lifestyle. Because what I consider to be an advantage may look like a big disadvantage for you and vise versa.
|| RELATED POST ||
27 Seriously Cool Jobs That Require Travel & Help You See the World
So, What Do You Get as a Remote Worker?