Tbilisi Nightlife: Best Bars, Clubs, Pubs, Wineries & Disco
Last updated on August 28th, 2023
Tbilisi is one of the most vibrant cities in the Caucasus. Here, you'll find a mixture of Caucasian traditions and modern lifestyle, old pretty houses and communist-era buildings. It seems that the capital of Georgia lives by its own rhythm, and to be able to feel it in full, it is not enough to explore the city during the day only. You should also see it at night. Tbilisi nightlife is filled with possibilities. From fancy cocktail bars and clubs to evenings of theater and music, everyone can find something to his taste and mood.
For lovers of active nightlife, Tbilisi will be a rather interesting city. Finding clubs and pubs is quite simple here. In the center of the city, there is a street with popular restaurants, bars, pubs, and clubs. They are located on both sides of the street. To make it easier, find Akhvlediani Street – this is the center of nightlife in Tbilisi. So, if you don't know where exactly to go in the evening, then you can just walk along this street and choose a place to your liking. The street is near the metro station Rustaveli.
However, in this article, I would love to talk about establishments that are not only on the central street but also in other neighborhoods of Tbilisi. Each of them has something unique to offer and in each of them you will have a good time.
This post contains affiliate links which means, if you make a purchase or booking, we may earn a commission at no extra cost to you.
Tbilisi Nightlife – Guide to the Best Bars in Tbilisi
Cocktail Factory
Cocktail Factory is a cocktail bar opened in June 2018 by three friends and professional bartenders. They try very hard to deliver the best service and create the best memories for visitors. You can tell when checking reviews on various sources.
At the bar here you can enjoy both traditional cocktails and original mixes. For example, one of the signature cocktails is called Tbilisi Mule. It includes vodka infused with eucalyptus, lemon and ginger juice, duchess syrup, and local lager. The serving is no less original – the drink comes in a traditional ceramic jug.
Cocktail Factory often invites bartenders from the most popular bars in the world that provide a unique opportunity to taste drinks from different cultures.
Like almost every cocktail bar, Cocktail Factory opens its doors at 8 o'clock in the evening every day. If you are visiting in summer, it's so pleasant to come here after the hot day in the capital of Georgia.
Address: Petriashvili 1, St
Working hours: 8 pm – 2 am from Tuesday to Saturday, 8 pm – 1 am on Sundays and Mondays.
DADI bar
We have been to many wine bars in Tbilisi and can definitely tell that this is one of the best places for this matter. If you are a wine lover who is looking to combine a night out and wine then check this bar out.
Dadi has a collection of rare bottles in a chic basement. What's interesting though, a couple from Moscow who opened this bar in 2017, is very knowledgeable about wines and does their job very well. You won't find a lot of wines in their bar in other places.
If you pick this place, additionally to a glass of wine, tatse hard cheeses. It is a rarity for Georgia (for the most part there are only soft cheeses). And make sure to eave room for the chocolate cake made with the Saperavi wine. Check what they offer here.
Address: 4, 0105 Shalva Dadiani St
Working hours: 10 am – 12 am on Tues – Sun, 2 pm – 12 am on Mon
Black Dog Bar
A very cozy and comfortable beer bar in Tbilisi with very delicious burgers and burritos. The staff speaks English and is very friendly.
There is a jukebox in the hallway and a TV for watching sports. The beer is served with spicy snacks. Every hour you can play dice with a bartender for a glass of chacha. If the bartender wins, you drink and pay. If you win, you just drink and do not pay.
Address: 33 Lado Asatiani St
Working hours: 2 pm – 2 am on Mon-Sat, 2 pm-midnight on Sun
Number 8 – Craft Beer Club
Another bar in Tbilisi which was opened by the same team as opened a very famous Black Dog Bar in Sololaki.
Number 8 consists of as many as three bars. The chef is using a smoker that adds to a lot of dishes a unique taste. Here, you can try smoked nuts and meals that are prepared in a slow cooker which is not typical for Georgian cuisine at all.
The main feature of this bar is its own brewery. You can try a very unique craft draft beer at an extremely affordable price (starting from 5 lari or €1.5).
Also, take a look at the wine list which has exclusively organic wines of local producers.
Overall, this bar has freshly brewed beer, wine, decent bar food, great service, and live music.
Address: 22 Irakli Abashidze St
Working hours: Noon – 1 am
Wine Factory N1
The Wine Factory bar opened on the territory of the First Winery in Tbilisi where you'll find many other quirky bars and restaurants. It has the best location and feels just right. The atmosphere, people who come here, the interior and the selection of wine is amazing.
Wine lovers will want to stay here for a long time. The bar has 1300 items of red and white, dry and semi-sweet wine that comes from all over Georgia. You can come here just to buy a bottle and leave or get yourself a glass of wine and enjoy the evening.
Address: 1 Vasil Petriashvili St
Working hours: noon – 1 am
HUGGO Bar
This Tbilisi bar can offer a few different options. The menu has tasty dishes of Georgian and Ukrainian cuisine, excellent wine and cocktail list, a lot of different nonalcoholic drinks, a relaxed atmosphere and, as some of our Georgian friends were saying, the best hookahs in Tbilisi.
You can come here to eat, relax, listen to great music, and have all of it at a very affordable price. The only disadvantage is not enough tables so it often looks and feels pretty busy.
Address: 3/5 Galaktion Tabidze St
Working hours: Noon – 2 am
Drama Bar
Drama bar opened only in the spring of 2019 but almost instantly it became one of the favorite Tbilisi places for many. Located on Rustaveli Avenue near Rustaveli metro station in a former apartment on the top floor of the mansion, the Drama bar is very easy to get to but not that easy to find an entrance door. To find it, you need to look for a porch door with a sign in the form of glasses.
The schedule is Thursday through Sunday from 21:00 to 3 in the morning. Come here for a beer, good music, great energy, and new acquaintances.
Address: 37 Shota Rustaveli Ave
Working hours: 9 pm – 3 am from Thur to Sunday
KGB Kala Group
This cool little bar near the Bridge of Peace, as you might guess from the name, is decorated with Soviet paraphernalia and propaganda. In winter, all tables are outside on the street but under the tent. In summer the bar expands to the pedestrian zone and, together with other restaurants and bars, makes Erekle II street almost impassable for pedestrians.
The KGB presents an excellent selection of alcoholic, bottled, and draft beer, various cocktails, and Georgian wines. The menu has sandwiches, salads, and omelets.
You can visit KGB during the day too since they open at noon every day. However, in the evening with live performances of jazz music and a great atmosphere, it feels more special.
Get in early because this place is always packed.
Address: 8/10 Erekle II St
Working hours: Noon – 2 am
Mozaika
One of the coolest bars in Tbilisi which is easy to find if you turn a little off crowded Rustaveli Avenue.
Here you'll find many drinks from tequila for €1.5 to may tai cocktail for €4. Mosaika gets very noisy and loud in the evenings.
Usually, a very motley crowd (from local bohemia to tourists and expats) visits who likes to have fun, drink a lot and speak loudly. The music is on a louder side which makes conversations without shouting pretty hard. So this place may not be for everyone.
Address: 8 Vashlovani St
Working hours: 6 pm – 2 am Sun – Thur; 6 pm – 3 am Fri – Sat
KITCHEN in Rooms Hotel
A posh bar on premises of Rooms hotel where you'll find good food, outstanding service, and beautiful interior.
In the summer, the courtyard garden turns into a large open-air cocktail bar with rabbits jumping around people drinking cocktails. In winter, the Rooms Bar becomes cozy, moving into the inner room with a huge fireplace.
They offer the best cocktails in the city at a very reasonable price – 16 GEL (€4.8) each. Do not forget to pay attention to the walls which have the best works of contemporary Georgian artists.
Address: 14 Merab Kostavs St
Working hours: 7 am – 11:30 pm
Lolita
This is probably one of the most famous restaurant-bars in Tbilisi together with the previous one. It seems that everyone is talking and writing about it and no wonder why. Lolita bar in Tbilisi is a place with a unique full of energy vibe.
The location is the same as for the Rooms Hotel and it actually was opened by the same people. If you have been already to Rooms Bar, you'll recognize a lot of similarities between these two establishments.
Lolita Bar occupies a beautiful 19th-century mansion. It includes a restaurant and an open-air bar, as well as a beautiful backyard garden. On the top floor, there is a lounge and areas for private parties and meetings. In the bar, you can find absolutely everything – from cocktails to Georgian wines and special beers.
Finding the perfect balance between old and new, Lolita is the archetype of modern Georgia.
Address: 7 Tamar Chovelidze St
Working hours: 11 am – 1 am
Amodi
If you are looking for a rooftop bar in Tbilisi, check out the Amodi bar. It is located in the Old Town on one of the narrow cobblestone streets on the hill. It is a bit of a walk to get there but you will be rewarded with stunning views of Rike Park on another bank and the Mtkvari River. The only drawback is the temperature in summer. Even on the balcony, it gets really hot at night.
With an excellent selection of drinks and food, Amodi is a great place to relax, have a party or hang out with friends.
Address: 6 Gomi II Turn
Working hours: 6 pm – 2 am Fri – Sun; 6 pm – Midnight Wed – Thur
Drunk Owl Bar
Those who are looking for a somewhat relaxed nightlife place in Tbilisi may find Drunk Owl bar a nice place. This bar has a history, cheap alcohol, and patrons who have been going here for years.
Address: 21 Samghebro St
Working hours: 7 pm – 2 am Sat-Wed; 7 pm – 4 am Thur – Fri
Tbilisi Nightlife – Guide to the Best Nightclubs in Tbilisi
The capital of Georgia is developing electronic music and the European style of nightlife much faster than any other direction. Over the past 7 years, several special clubs have opened in the city, which soon became popular and are currently an indispensable means of recreation and entertainment.
Here are some of the most popular night clubs in Tbilisi:
Basiani Club – the Most Popular Club in Tbilisi
During the time we were living in Tbilisi, we met a lot of people who have been going to this nightclub. They all told us that Basiani is one of the most unique clubs in Tbilisi and a popular place among techno and house lovers.
The first floor with columns and antique style Roman sofas has a dance floor with laser lighting and sound system of 20 kW. On the second floor, there is a lounge with a glass floor which allows you to see what is happening below and an open terrace.
The best local and foreign DJs perform here and every week there is a whole line-up with the participation of famous DJs. The sound quality of music is at its highest, which is one of the factors why this club is so popular. The atmosphere here almost instantly transfers to another world but it is not for everyone. Thick fume, black walls, and only the light from the stage sometimes illuminate the dance floor. People who love clubbing will not even notice how fast time flew by.
Not far from Bassiani is the Fabrika Hostel, a cool industrial-style hostel where you can stay after parting all I gut long.
Khidi Nightclub
Khidi was founded in 2016 and became very popular since its opening. The name is associated with the location of the club since it is located under the Vakhushti Bagrationi bridge and the word "Khidi" in Georgian means a bridge.
This nightclub occupies three floors and accommodates 1,200 people. The atmosphere of Khidi is very similar to the Basiani club. Some people say that this particular nightclub in Tbilisi has the best techno together with pretty good mixes from famous DJs.
The main floor for 1000 people is equipped with a four-level Funktion-One audio system. The third floor has the exhibition hall with the works of modern artists. Keep in mind, Khidi club has a strict set of rules. The organizers oppose harassment, homophobia, and sexism. To find the full list of rules, take a look here.
Mtkvarze
The Mtkvarze club (which means "on the Mtkvar River") is located in the building of a former fish restaurant, quite famous in the city in the 1950s. Within two months after the opening, this Tbilisi nightclub won the title of the "best place for electro music" in Georgia.
Mtkvarze has two rooms with different music and a balcony overlooking the river. One hall is an oval room with tall floor-to-ceiling windows while the second hall is smaller and darker without any windows. In the small hall of the nightclub besides modern electronic music, artists from other genres often perform too. The best DJs in town play on weekends here.
Mtkvatze is a little far from the center but it's very easy and quick to get there by Bolt or taxi. Just in a few minutes you will find yourself in a place with the best disco in Tbilisi.
Cafe Gallery
Unlike clubs everyone is used to, Cafe Gallery is a cozy place that has a bit different mission. As the name suggests, it is partly a cafe and partly an art gallery which on certain days turns into a nightclub.
The main hall on the second floor of the building is large and spacious and has a constantly changing exhibition of paintings, showing mainly Georgian artists where all works are for sale. It serves as a cafe during the day, a bar in the evenings, and from Thursday to Sunday after midnight it becomes a nightclub where Georgian and foreign DJs play their hits.
On Tuesdays, Tango nights are held here with lessons from professional dancers. So if you are into tango, Tbilisi offers it too in the Cafe gallery.
There is also an outdoor terrace and a non-smoking room.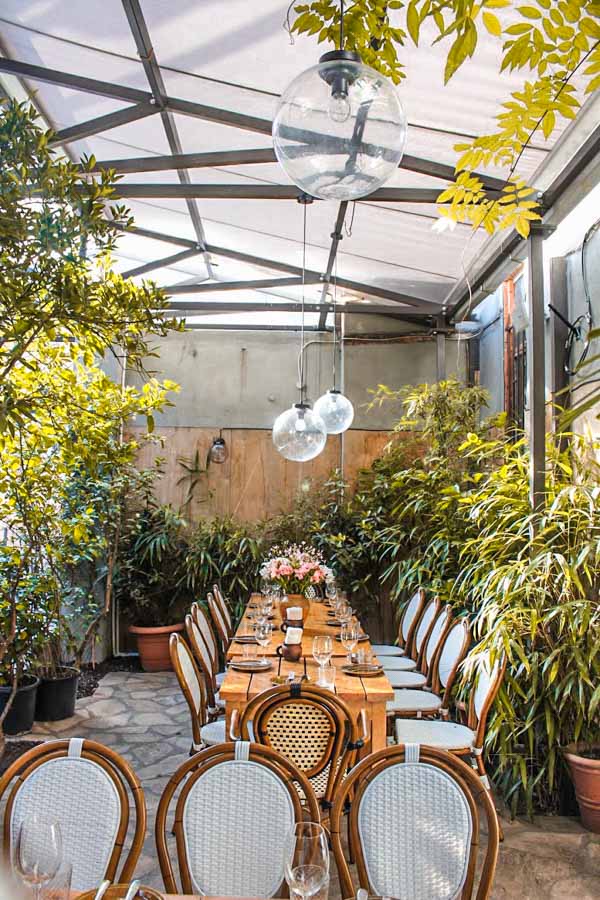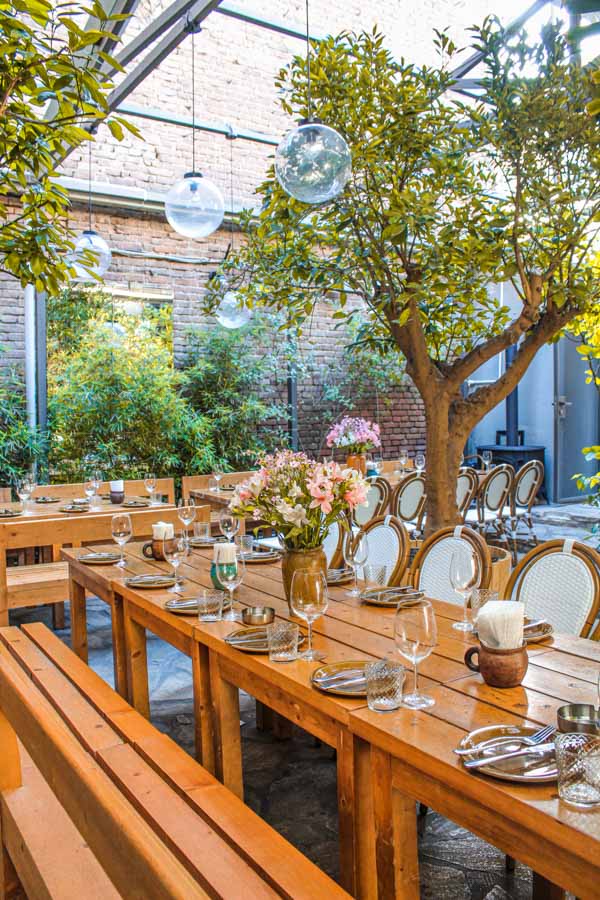 Boogie Woogie
Once a cult bar, now it is a three-story bar complex with an open roof terrace where you can get drunk under the beats of techno overlooking the Old Town. € 2.5 cocktails are served in the laboratory glassware.
Tourists don't know much about this place, so you'll rarely see foreigners here. Although for locals it doesn't matter where you are coming from. Everyone is welcome!
El Centro – a Posh Club in Tbilisi
Located in the Quilted Row of the Chardnin Street, El Centro Club is one of the most desirable places for Georgian and foreign artists and bands.
Depending on the season and weather, there is indoor and outdoor seating. Bartenders are experienced and knowledgeable and make very good cocktails.
The club offers an atmosphere a la Cuba, a good cocktail bar, lounge area, live music with many Latin American and jazz evenings. Do not expect any food, just drinks. This nightclub is one of the elite places in the Georgian capital.
CANDY
Candy is a club and bar at the same time. It is famous for good parties with quality music, as well as a gin-based cocktail card. The management invites to parties both famous DJs and little-known young artists.
Usually, in clubs you can't really expect a full meal on the menu, however, Candy offers a big selection of food.
The interior of this bar is made in a modern 'nightclub' style with a beautiful bright backlight. There are a disco ball, a unique style bar, and shiny decor elements. We personally loved it for good music, some type of unusual drinks and just for being a pretty place to relax.
TIVI Bar
By the name, Tivi Bar should probably be on the list of the best bars, not the best clubs in Tbilisi but some of our Georgian friends insist it's more of a nightclub. Perhaps. So, what is so special about this place?
Tivi bar is a cozy place right on the river with priceless views of Old Tbilisi throughout the year. It is open from Thursday to Sunday from 21:00 until 6 in the morning.
It has a good selection of drinks and food, great atmosphere, very nice interior, friendly staff, and great music. You can dance all night long or just lie on the couch or in the hammock with a drink.
Safe Club
The safe club is located in the very center of Tbilisi. It is popular among young people and has not only the best club music from famous DJs but also a peculiar atmosphere and interior. The first thing that gets your attention is the huge metal door of the club in the form of a safe.
This Tbilisi nightclub is famous for its large-scale events and noisy parties. Hundreds of events took place here with the participation of famous DJs from around the world.
Then when going down the stairs, a chic bar opens before your eyes, where shows are held with fire. In a word, at Safe Club, no one will be bored.
Tbilisi Pubs
Dublin Irish Pub
Fans of classic Irish pubs can find such a pub even in the heart of the Caucasus, in Tbilisi. Here, you can plunge into a similar Irish atmosphere where everything corresponds to the name and concept of the Irish pub. Starting from the interior and ending with the choice of beer, it feels very authentic.
In addition, live music plays here every night, with local bands playing covers of their favorite bands. The only thing that will remind you of Tbilisi is Georgian cuisine.
The Nali Pub
Another great Irish style pub which serves authentic Guinness, and only traditional Irish snacks and dishes. Live music starts late and it rarely gets overcrowded. Expect nice friendly service, cozy atmosphere, and lovely talks.
*****************************************
So this is it, my list of places where to go and what to do to be able to experience vibrant Tbilisi nightlife. Can you add anything else to this list? Share in the comments!
Also, take a look at my other posts about Georgia: