Moving to Kentucky? Here's What You Need to Know
Last Updated April, 2020
Every time we tell people we lived in Kentucky we get a rather ambiguous reaction. Some folks get surprised we moved there in the first place, others feel pity for us, and somebody else shows sincere interest and wants to learn more.
Are you moving to Kentucky yourself any time soon?
Those of you who are fond of horses may know Kentucky as a land of horse sales and horse races. Those who drink bourbon could have heard or tasted Kentucky whiskey which, by the way, is sold all over the world. I have even seen a bottle of Jim Beam on the shelves of a store in a small Ukrainian town, what a surprise.
Yes, Kentucky is a horse, farm, bourbon and country state. But besides that, there is so much more.
I have been an expat during a year in Kentucky when Mark spent almost nine years there. It has been one of our favorite places and we were happy to call it home. Today, we would love to share some details of living there. So, if you are thinking about moving to Kentucky we hope this article will help you make the right decision.
COST OF LIVING IN KENTUCKY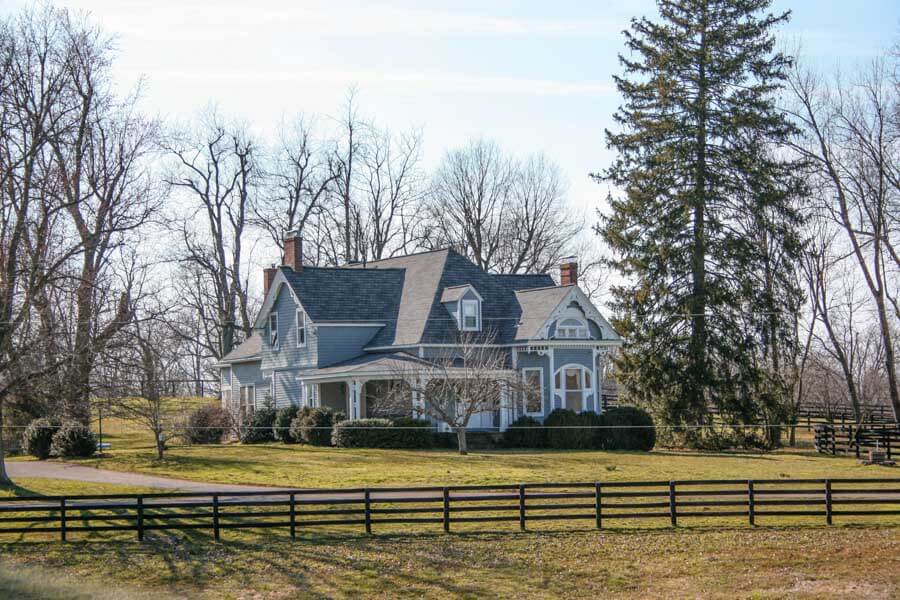 Kentucky was, is and for a while probably will be one of the cheapest states to live in. Year after year it ranks as one of ten cheapest American states for a living.
The largest two cities are Louisville and Lexington, and most opportunities exist there. The average salary is around 12-15 dollars per hour, but it really depends on what field you are in.
You can expect to pay around $500 for an unfurnished one-bedroom apartment in a decent neighborhood. A studio may cost less. A private furnished room with your own bathroom in someone's home will cost between $200-$300 a month. Townhouse prices are in the range of $750-$1000 a month.
Anywhere in Kentucky, including the cities, you will need to have a car. So don't forget to add expenses for gas and insurance. Both of them are relatively cheap. Insurance for my brand new Nissan Versa has cost me around $70 a month when in Los Angeles it was 2.5 times higher.
Groceries and dining out will cost around $300 (let's say you are eating healthy, nutritious foods).
Check out the following post to read in a greater detail what is it like to live in Louisville.
JOB OPPORTUNITIES IN KENTUCKY
I moved to Kentucky for two reasons.
The first one was because of a job offer I got from Marriott hotel, and second, because of my friend who lived there.
At that time I lived in Washington DC and felt like time came to move out and explore other parts of America. There was an opportunity to move to Colorado or Florida, but I decided to consider Kentucky solely because of my friend who resided there.
During my year in Lexington, I found it difficult to find a good-paying job. At that time I was happy working for Marriott and knew I was living there temporarily. But if I ever wanted to stay longer, there was not much potential for me.
Moving up a career ladder meant working an entry-level job for a few years and making little money.
I felt like most of the jobs were in health care and education field (famous Kentucky University and Hospital are right in Lexington), and I was not qualified to work in any of them. Oh, did I mention that Toyota's major plant is one of the top employers as well?
If you are a healthcare professional, professor, teacher or a factory worker then you may build a pretty decent career while living in Kentucky.
WEATHER IN KENTUCKY
Oh, the weather. To be honest, weather in Kentucky stinks. There are only a few weeks per year when the weather is enjoyable and makes you want to live outside.
Those a few weeks of pleasant time are in spring and during the fall. That's it. The rest of the year is either unbearably hot, or icy and cold. With the beginning of spring, allergies start to kick in and many people make a nasal spray their best friend.
Summer usually begins early, I would say around May and lasts until the end of September. Summers are extremely humid and hot. To walk from the front door to your car will make you forget about the shower you took ten minutes before leaving.
In winter, if you park your car outside, be ready to spend some of your mornings scraping the ice off (yes, ice, not snow) from the windshield.
Unfortunately, for nature lovers weather may become an obstacle when wanting to explore the state. It gets really unpredictable. As mentioned above, it's either too hot or too cold. And the reason is all that unwanted humidity.
PEOPLE
Our favorite part about Kentucky was about the state's people.
Lord be praised, the most hospitable, kind, generous and down-to-earth people live in Kentucky and neighboring states.
The reason why Mark and I loved living in the horse capital of the world was the people. They smile, try to help and welcome you right away. Kentucky is one of the Bible Belt states (meaning that conservative Protestantism plays a strong role in politics and society), finding your church and community will be easy-peasy.
During my time in Lexington, I was experiencing some hardships and couldn't afford to rent my own place. People I randomly met in one of the local churches were so kind and generous that they took me in to live with them for free during a few months! I had lots of support, felt loved and welcomed everywhere I went.
Kentuckians are truly wonderful souls who care about each other. Of course, dishonest people exist everywhere (one of them, pretending he had a gun, even robbed me at night at my workplace!) but overall people are friendly and kind.
Even if you don't end up moving to Kentucky, come to visit and experience amazing southern hospitality and generosity of people in this state.
NATURE
Some people think that Kentucky is famous for Derby only. They have no idea how much is there to do nature wise. From many cool hiking trails to the longest cave system in the world, everyone can find something of his interest.
While living in Kentucky, we went on many awesome road trips around the state (check this post for some tips on how to have a perfect road trip,) hiked and just spent lots of time in nature.
Kentucky is also home to the world's natural wonder Moonbow. There are only three places in the entire world where you can witness a moonbow and Cumberland Falls State Park is one of them.
This is pretty much everything I wanted to share at this point. More about Kentucky is yet to come. If you have any questions about moving to Kentucky or living there, drop us a message. Or, if you'd like to share your own experience, feel free to shoot a comment below! Will be happy to hear from ya all!