Life in Ukraine: Things You Should Know And Things To Expect
Last Updated July, 2021
Every time I get to ask others, who are not Ukrainians, what they know about life in Ukraine, they always give different answers. Some people immediately think of Chernobyl, somebody else remembers a famous football player, model, or boxer. Other folks base their opinion on what they currently hear from media, especially about the conflict with Russia.
Not many people get involved. But at the same time, there are quite a few who show genuine interest in Ukraine as a country and intend to live here, at least during some time.
I have spent 24 years of my life in Ukraine and in today's post would love to answer some of the most common questions that people ask about life in this country. There is definitely a lot of confusion about Ukraine. Allow me to share all the details I know from my personal experiences.
If you are looking to travel to Ukraine soon, read my long and detailed guide on Ukraine travel tips. If planning a trip to Kyiv, start with the guide to Kyiv weather and the best month to go. Or, simply check my page on Ukraine travel to have a better understanding of where to go and how to plan your trip.
PSST: Will you be visiting Lviv anytime soon? Come join my 3 days in Lviv tour and let me show you the most romantic city in the most unique way! We are having our next tour during the Catholic Christmas, so this is also the most magical season to be there. If you would like to go on a different tour, get in touch, and let me create a customized itinerary for you!
This post may contain affiliate links. If you make a purchase or booking, we may earn a commission at no extra cost to you.
---
THINGS TO KNOW ABOUT LIFE IN UKRAINE
---
Is Ukraine Safe To Travel And Live In?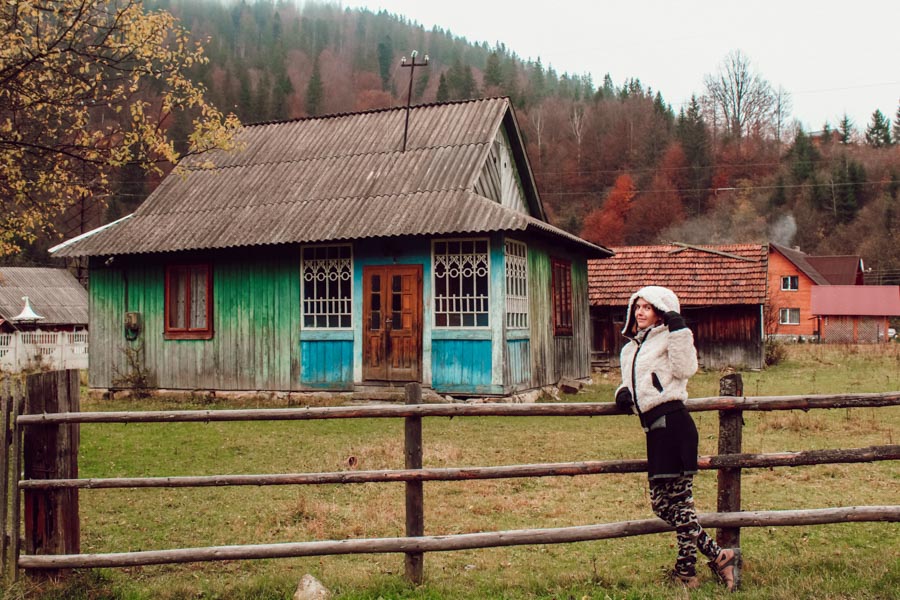 Since 2014 Ukraine has been getting a lot of attention due to Crimea annexation and war with Russia (yes, exactly, war with Russia, not a civil war as media presents it and many people follow.) And then it went to talks about Trump-Ukraine scandal (ugh.)
With political and social unrest investments sank, the number of international visitors decreased and the country's safety question got compromised. To this very day, every potential visitor wants to know if Ukraine is safe enough to visit.
You know, even before war-related events took place, not many tourists were choosing Ukraine as a country of interest, thinking it was not safe or developed enough. Hence, how can they change their opinion today when the country is in conflict, right?
Ukraine is my home country and I always felt safe here before moving to the U.S. But once war broke out it scared me out of my wits and I had no desire to go back, even for a short visit. Before leaving America for good and traveling to Ukraine with Mark in the fall of 2017 it's been 6 years since my last time there. I felt uncertain and frightened to return.
But to be honest, when I eventually went I regretted I didn't do it earlier. Together with Mark, we felt absolutely safe, comfortable, and secure. And we had such an amazing time in Ukraine (and still do when revisiting my family from time to time.) In fact, now we are seriously looking into a few apartments in Lviv and thinking to make a base in this beautiful city.
As with any other country, you have to know where it is safe to go and where it is not. Obviously, anywhere near the war zone is not safe.
Unlike most countries in the world, Ukrainian cities and villages don't have ghettoes or extremely poor areas where you can feel in danger. Definitely, there are ugly looking neighborhoods with poor infrastructure but their depressing looks (especially during the bad weather) have nothing to do with safety.
Just make sure you are not walking by yourself at night in less populated areas. Stay away from drunk people, protests, big events with crowds, gypsies, and beggars. But this is what we personally did in the States and many other countries around Europe and Asia. Ukraine is very similar in that sense.
---
RELATED POST: 9 EPIC BOOK (+1 Movie) ABOUT UKRAINE TO HELP YOU UNDERSTAND THIS COUNTRY
---
Cost of Living in Ukraine
Unfortunately for many Ukrainian people, whose average salary equals approximately $300, the cost of living in Ukraine is expensive. In total, the average annual income comes to $3600-$4000. It can be enough if the person lives in a smaller city and has his own apartment. Otherwise, $300 per month is never enough.
But please, when I am saying that the average wage in Ukraine is $300 dollars per month, do not automatically assume that everyone here is poor, struggling, and wants to immigrate. There are also a lot of people whose salary is $1000-$1500 per month, $3500-$5000 per month (and more) and who have a good life.
For someone who makes even $1000 per month things will be very affordable. If you are a freelancer, working online, having a thriving business, or working for an international company, you can have a very good standard of living in Ukraine. If you are planning to teach English or volunteer, most likely your room and board will be covered and a salary will be more than enough for your monthly expenses.
Renting a fully furnished one-bedroom apartment in a good location in cities other than Kyiv will cost you between $300 – $400 per month. The cost of living in Kyiv, as a capital, is more expensive. Rent for a decent but average apartment there will be somewhere between $500-$600 per month. For this price, you get a nice looking one or two-bedroom flat with furniture. In my hometown, for example, in Khmelnytskyi it's possible to rent a new flat in a new building with new furniture for $200-$250 per month.
Depending on the city you choose to live in, expenses for groceries and occasional eating out in Ukraine go between $200 and $300 per person. A cup of coffee to go costs around $0.50. Street food like kebab, crepes, or sandwich cost between $1-$3. Latte and a cake in a coffee shop will be around $3 too.
Public transportation is incredibly cheap. Metro ride in Kyiv is around $0.35 cents, city bus or as it's called "marshrutka" costs around $0.25 cents, a trolley costs way less, like 10 or 15 cents.
Services like haircuts, manicures, tailoring clothes, shoe repairs are very popular and affordable too. For example, a trip to a barbershop to get a simple man's haircut will cost around $2-$4. Services of professional hairstylists are priced between $10-$20.
Public Transportation
Unlike the EU zone, where taking a plane most times costs less than taking a bus, in Ukraine low-coster market is not fully developed yet. To fly in and out of Ukraine is also more expensive than fly to most of the cities in nearby countries. A major airport is in Kyiv, but there is also an opportunity to fly to Lviv, Odesa, Dnipropetrovsk, Kharkiv, Ivano-Frankivsk, and Chernivtsi. Flights to these cities are usually more costly though.
Every year low-cost carriers enter the Ukrainian market opening new budget flights, so with time flying to Ukraine will be possible at lower tariffs.
The easiest and probably the most comfortable way to travel in Ukraine is by train. Trains have a few class types to choose from and always run on schedule. They are way better than those in the States and a lot of them are as good as trains in Europe.
Taking a bus or blabla car is another option on how to get around the country. However, a lot of buses in Ukraine don't have air-conditioners and don't provide a high level of comfort. Blabla car drivers rarely speak English and you may have difficulty communicating.
One more thing to keep in mind is the condition of the roads. Some of them until this day need to go through repairs. They have holes, cracked asphalt, uneven shoulders, and sometimes even roadblocks. So you can imagine how a trip on a bus to a smaller town or village can go.
However! A good thing to know – the country is building new roads. Many people will tell you that Ukraine is the only destination in Europe with the worst roads. But that's not the case anymore. More and more roads are being built. We've just returned from our road trip to the Carpathian Mountains and were really surprised to see construction everywhere.
If you would like to go skiing in Bukovel from Ivano-Frankivsk or Lviv, you can easily hop on a bus. The road connecting these destinations is in excellent condition. Otherwise, if going farther, I would recommend choosing a train instead or renting a car.
Renting a car is still expensive but very helpful. I highly recommend you to rent a car. Especially these days, during corona, it is a perfect option to travel around the country on your own terms while staying away from crowds. Yes, you may hit bumpy roads and witness aggressive driving (some folks in Ukraine drive like they are out of their mind) but the entire experience can be very pleasant.
Uber operates in a number of cities, getting a lift is not a problem.
Quality of Life in Ukraine Today
The quality of life in Ukraine is a rather controversial subject and depends on a few factors. First of all, what do you imply by the "quality of life"? How qualitatively you personally are going to live, as a foreigner? Or how do Ukrainians live? Second, what is your own definition of the quality of life?
If I have to compare Ukraine with the rest of the world then let's take official United Nations ratings. They use a variety of aggregated data, such as income and wealth, jobs and earnings, housing conditions, life-work balance, personal security, education and skills, and a number of other indicators from all areas of life. For more details, you can read their official measurement of well-being here.
So, according to the UN's data, Ukraine at the end of 2019 got the 88th position among 185 countries. According to Numbeo, the position is 62nd. Other resources show something else. I personally do not trust just one single resource because there can be always an under (or over) estimation of objective numbers, manipulations or simple miscalculations.
What I can definitely attest to, based on my own experience, is the fact that an average Ukrainian does not have a high standard of living when compared to the West. A lot of people live under the poverty line and barely make their ends meet. Especially those people who live in Eastern and Southern Ukraine. That's true.
The reason why more people in the East and South have a lower level of life is that because a big number of Ukrainians from Western Ukraine work abroad – in nearby Poland, Czech Republic, Slovakia, etc. So they bring money home which increases the quality of life.
At the same time, what is also true, there is a big percentage of people who feel pretty comfortable living in Ukraine and would not trade it for any other place.
The sense of community is strong, much of the poor in the country is lifting out of poverty and becoming a middle class.
Ukraine is developing and moving in the right direction. There is a lot of potential and future.
I am not saying this just because I believe my home country will see better days. I make these conclusions based on personal experiences, observations while living in the country and seeing how many improvements actually took place.
Do you have questions about Ukraine that are not covered on my blog? We can set up a voice/video call with you to go through all of them!
---
Quality of Life in Ukraine for You Personally
The main question is what type of life are you personally going to have in Ukraine if you move there? There are so many nuances to take into consideration. What you like, what you are used to, how easily you can adjust to a new culture and mentality, learn a new language, etc.
When it comes to my personal definition of quality of life, I do not pay much attention to what worldwide statistics show. I evaluate what I personally will be able to afford, how much my life is going to improve, and how much value I can add to other people's lives.
My life in the U.S. was a struggle although this country is one of the best places where to live. And even though my salary was pretty high. Last year Mark and I were thinking about the opportunity to move to Norway where, again according to statistics, is the highest standard of living. But after lots of brainstorming and calculations we figured if we really moved there, the quality of our personal life would be way below average.
Why? Because we are not Norwegians and the money we make is not going to guarantee the same level of comfort we are used to. But it's not even about the money. There are other factors that define the quality of life for us. Like food quality, for instance, or health care access, culture factor, climate, etc.
Determine what the quality of life is for you. If you are thinking to possibly move to Ukraine, come to spend some time at first and feel this county. And only then you'll have a clear understanding if living in Ukraine as a foreigner is for you or not.
---
LIVING IN UKRAINE AS A FOREIGNER
---
Where to live in Ukraine?
If you are considering an opportunity to move to Ukraine, I suggest looking into Kyiv (of course, capital always comes first,) Lviv, Odesa, Kharkiv, and Dnipropetrovsk. These large cities have excellent infrastructure, opportunities, and lots of things to do.
Lviv is one of our favorite cities. It is attractive and cozy. It consists of a mixture of different influences and styles and is close to the Carpathian mountains. Somehow in Lviv, the charm of the city makes you feel comfortable right from the first minutes of the arrival. Lviv also has some of the best coffee not only in Ukraine but the entire world. So if you ever get there, make sure to taste it in one of the most atmospheric cafes around the city.
If you are considering Lviv, here is a must-read guide to Lviv apartment rental. There, I discuss all districts and talk about the pros and cons of living in each of them.
Besides Lviv, a lot of expats and tourists also love Odesa because of its own vibe and seaside. Yet Odesa is one of those love-hate cities when you either enjoy it or totally dislike it. There is nothing in between.
Kyiv, as a capital, is more diverse, constantly developing, and improving. At the same time, the cost of living is higher and sooner or later but traffic with crowds start to annoy.
---
RELATED POST: BEST PLACES TO EAT IN LVIV: AMAZING RESTAURANTS, BARS AND CAFES
---
Communication in Ukraine
People in Ukraine speak either Ukrainian or Russian language. English along with other foreign languages is not widely spoken, that's why communication with locals can become a challenge. If you are based in Kyiv, Lviv, Odesa, Kharkiv, or Dnipro, you'll find plenty of restaurants in the city center with English menus, and employees speaking English. Smaller cities do not see many foreigners, that's why having an English menu is not common there.
Train stations in big cities and subway in Kyiv have schedules, signs, and announcements in Ukrainian and English.
If you are living in Kyiv, there are a few smaller cinemas that show movies in English. Plus, locals who are eager to practise their language skills with foreigners, often organize English-speaking clubs, music events, and shows. Check out an English newspaper in Kyiv for all events in the capital. Or here is an online magazine "Ukraine Travel Center" for events and things to do around Ukraine.
For other services, it may be tricky to communicate with locals. You may want to use a translator and learn a few basic words in Russian or Ukrainian.
Overall, people in Ukraine always try to help non-Russian or non-Ukrainian speakers who are visiting or living in their country.
If you are moving to Ukraine, especially to a large city, and do not speak any Ukrainian or Russian language, relax and remember that you'll be OK. With time, you can go to one of the language schools to learn the basics. But I definitely wouldn't stress out about it at the beginning.
Some of my friends who are foreigners have been living in Ukraine for years but they still don't speak any local language. And each of them is doing just fine.
What Language Does Ukraine Speak? What Language Should You Learn?
I had some people email me and ask what language should they learn if they will live in Ukraine. Should it be Russian or Ukrainian? Hmm, tough choice.
Well, the official language in Ukraine is Ukrainian. In all regions of Western Ukraine (not just Lviv) as well as some parts of Central Ukraine people speak Ukrainian for the most part. In Eastern and Southern Ukraine people speak Russian. Although recently, a new law came into effect that requires all public and private businesses all over the country to provide services in the Ukrainian language only. Those who refuse to do so will be fined.
So. If you intend to work in the private service sector or public sector (anywhere in Ukraine) – definitely learn Ukrainian. Even if you don't plan to work in the service but plan to live/work/study anywhere but Eastern or Southern Ukraine, then also learn Ukrainian. Otherwise, if you move to Dnipro, Kharkiv, Poltava, Zaporizhzhya, Odessa or their regions – learn Russian instead. Once you speak Russian, it will be easier to pick up Ukrainian.
Overall, what I can add from myself here. The situation with the Ukrainian-Russian language is somewhat ambiguous. But the truth is that more and more people speak Ukrainian these days. Not only at work or school, but in life. As a matter of fact, some people (mainly in the West) can't speak Russian well. That's also something to consider when deciding which language to learn.
Yes, definitely, everyone in Ukraine understands Russian but not everyone can respond in the Russian language.
For example, Mark who is a foreigner but who also knows Russian tries to use it here everywhere he goes. But in many places, it is difficult for him to communicate with others because many Ukrainians (surprisingly) don't speak Russian well.
On many occasions, I have to be his interpreter (like in doctors' offices, banks, some shops) because people can't speak Russian. They try but often use Ukrainian words that confuse him. We were in many situations when people were apologizing for not speaking Russian admitting that they don't use it often and forgot some words. So they asked me to translate from Ukrainian into Russian or English because they were not fluent in speaking Russian.
To be honest, that's how my family is. No one in my family (besides my mom) speaks Russian. They certainly can understand it but they don't use it in daily life and it's really difficult for them to concentrate and speak this language. Not because they don't want to speak Russian but because it's really not their first language and they don't feel comfortable. And they live in Khmelnytskyi and Vinnytsia, not Lviv.
So my answer – yes, everyone in Ukraine understands Russian but not everyone can speak it well and not everyone is going to respond in Russian. This is why, finally to make a long story short – if you plan to live and work in Ukraine long term – learn Ukrainian. Learn Russian only in that case if you know you'll be living in the very East or South.
Healthcare in Ukraine
As a foreigner, you will not have access to free healthcare (which is below average anyways.) But going to a private clinic or seeing a specialist is cheap and you'll be definitely able to afford to pay for it.
If you are going to work for a company then expect them to provide insurance for you. In any other case, if working remotely, for example, there is no need to apply for insurance.
More and more doctors of any specialization in Ukraine are delivering the highest standard of care and professionalism, they are experienced and easily accessible. If you need a treatment or a regular checkup you can get it within a day or two. The same applies to Ultrasound, X-ray, MRI, dentists, and doctors of any specialization.
I remember when I was in the States, the wait time to see a specialist on average was about a few weeks. One time I was waiting for more than three months to get something as simple as an ultrasound. In Ukraine, it is unheard of. If you need to see a doctor, you'll be able to schedule an appointment within the next few days (sometimes hours) unless he/she is on vacation or on leave.
A lot of people in Ukraine are also into natural remedies and treatments, so finding an acupuncturist, homeopath or naturopathic doctor won't be difficult too. Unlike in Western countries, where services of these specialists usually cost a lot of money, in Ukraine, they are very affordable.
To help you understand the pricing, here are a few examples. Consultations usually cost between $5-$15 (in an opulent clinic it's not going to cost more than $40,) blood tests between $5 and $15, a back massage between $15 and $25. Dentist work is also very affordable. A filling costs between $10 and $20 (depending on material,) tooth extraction within the same range. Prices for MRI start from $10, X-ray, and ultrasound between $10-$20. Homeopath visit is between $10-$20 (a few hours long detailed appointment.) One acupuncture treatment between $3-$15 (depending on a city and clinic you are in.)
Dentist care is of high quality and one of the cheapest in the world. I know there are a lot of patients from Western Europe who come to Ukraine to do all dental work. It is way cheaper for them to pay for tickets, accommodation, and all the procedures than just get medical treatment in their own country.
NOTE: If you are visiting Ukraine any time soon, don't forget to purchase medical insurance that covers costs associated with Covid treatment. You won't be allowed into the country if there is no such insurance. We recently returned to Ukraine and purchased insurance for Mark through this website.
For travel insurance, you can check SafetyWing. This company has various plans and affordable prices.
---
WORKING IN UKRAINE AS AN EXPAT
---
Getting a visa for Ukraine
As with many other countries in the world, to be able to get sponsorship from a company in Ukraine you have to be a highly-skilled professional. Knowing a language is not always mandatory but of course, preferred. During my working years in Ukraine, I had colleagues from the U.S., Canada, Australia, and the EU. They were mainly working as analysts, IT specialists, managers, and directors.
One of the easiest ways to get a temporary residence permit is through school, mission or volunteering. But there are also ways how to get a residency based on your online work and digital nomad lifestyle. If you can prove you have sufficient funds to support yourself you'll be allowed to live in a country from 3 months to a year, with a possibility to extend. For detailed information, check the website of one of the local law firms.
Jobs for foreigners
The most popular jobs in Ukraine for Americans, Canadians or Western European expats are in Finance, Audit, Consulting, Education (teaching English or other disciplines in English), and IT. Also, there are lots of volunteering projects in Ukraine. I know a lot of people from America who are on an evangelical mission, work with orphanages, summer camps, in renovation and construction. Some of them even work in agriculture and archeology. Those who volunteer usually get free accommodation, meals, and sometimes even pocket money.
Based on long-term volunteering projects you can get a residency permit and apply for side jobs. If you are a native English speaker, the sky is the limit when it comes to teaching English. Ukraine is in need of English Teachers. Schools, daycare centers, early childhood development centers, universities look for teachers on a regular basis.
Another option of how to stay in Ukraine long term while making money is to start your own business. The most popular one would be to open a restaurant with international cuisine. Ukraine is probably one of a few countries in Europe where you won't find many international foods yet. A lot of those that exist are not even authentic.
So, if you are a foreigner who has skills and experience in the food business, Ukraine has a lot of potential for you. The process of establishing it will definitely take some time and money. But in the end, it is worth the effort, that's for sure.
---
LIVING IN UKRAINE PROS AND CONS
---
Ukraine, like any other place in the world, has its own pros and cons. What I may consider as an advantage, may come as a disadvantage for you. And vise versa. I am going to mention what I personally consider to be the pros and cons. But you decide if that's going to play the same role for you or not.
So, in my opinion, among the biggest advantages of living in Ukraine are affordability and a good standard of living. But of course, if your monthly income is higher than the average wage I described above. So, for about $800-$1000 per month, you can have a decent life here. You can be renting a very stylish apartment in a nice new neighborhood paying fraction of what you'd pay in many other European countries. If you decide to base yourself in Ukraine and want to travel around Europe, it is also very easy to do without spending much on flights.
Another advantage is the quality of food, cheap and affordable healthcare, very good internet (for people who work online), and possibilities for travel.
The disadvantages of living in Ukraine are the bad quality of air, bureaucracy, bad roads (for travelers), somewhat poor service, and the fact that not many people communicate in English.
For the service, sorry (not sorry) but overall, it is very common for Eastern Europe to have poor service. So Ukraine is not an exception here. A lot of restaurants, cafes, banks, grocery stores, etc. deliver a nice service. But in many other places, omg, it's just non-existent. So be ready for that but don't take it personally.
Then the air. That's a totally separate topic which I am really upset about. Yet unfortunately, the quality of air in Ukraine is one of the worst in Europe. Because of the old diesel cars that flood the cities and burning of leaves and trash in the summer and fall, the air stays polluted.
Ukraine is not an environmentally friendly country and has a deficient physical infrastructure in many places. A lot of buildings are in bad repair, some types of transportation are old and falling apart. Some rivers and lakes are dirty which in turn creates difficulties for recreation.
Another note to make is communication. If you are not going to learn at least some Russian or Ukrainian and won't have English speakers around you all the time, communication is going to come as one of the cons of living in Ukraine. And bureaucracy. It is another challenge if you are moving to Ukraine for work or want to open your own business.
---
OTHER QUESTIONS ABOUT LIFE IN UKRAINE
---
Racism In Ukraine – Anything to Worry About or Not?
I decided to update this post and also include a section about racism in Ukraine since it looks like this is an important subject for many these days. Once in a while I get an email or comment where people ask me if it is safe for him/her as an Asian, African, Indian, Pakistani or African-American to travel to Ukraine. Interestingly no one from Latin America asked me that. So I guess Latin Americans do not worry (good). But let's see if others have to worry or not.
And here is what I have to tell you guys. No personal feelings or emotions, just an objective view of how Ukrainians perceive foreigners of a different race. Of course, as with anything else I can't speak for everyone. But this answer is good to go as the answer from the general masses.
Racism in Ukraine is actually quite an extensive topic. We could be talking about it with you for hours, if not days, especially if you provide specific concerns or experiences. But when people ask me "I've heard that racism is on the high end in Ukraine, is it true?", "Is there racism in Ukraine?", or "How do Ukrainians look at black (Indian, etc.) people?" I am honestly not 100% sure what to answer. I can't say that no, there is no racism in Ukraine. But I also can't say that there is a problem of racism in Ukraine.
Is racism on the rise? No, quite the contrary, it goes down every year. How do Ukrainians look at black people? It depends where you go but it doesn't mean that you should worry about anything.
In touristy cities or cities with universities where foreigners study everyone is used to foreigners and people with different skin color.
In small towns and villages where no tourist has set foot and where meeting a non-white person is a rare event, you can expect extra attention and possible talks. Yeah. But not because people have the intention to harm you but because they are curious. Most likely they will be looking at you like at a giraffe that ran away from the zoo (especially children or elder generation), some may point at you while talking to others, but they will not be chasing you on the street like wild animals.
Also, do not assume this is something that happens on each corner because it does not. Yes, it may happen in villages or some towns, be aware of that but don't stress about it. If you are not comfortable about going somewhere on your own, go with a guide or join a group tour.
I, as a white person, often encounter this type of experience on my travels. I remember when in Indonesia and Vietnam people were staring at me, giggling and talking about me with their peers. Even now in Turkey, when visiting villages, people do the same.
But overall, Ukraine is not on Mars. It is in Europe. Meeting an African-American, Latin, or Asian person is not something extraordinary.
In the 90s and even early 2000s, we've heard the news about gangs harassing and bullying people of different races (it could happen in the subway in Kyiv, Lviv or Dnepropetrovsk or in distant neighborhoods). That was scary. By the way, in the 90s Lviv was one of the most gangster-like cities with the highest crime rate but today it's so prettily lovely safe. And those gangs were attacking not only black people but also anyone from Central Asia, India, and China. Ukrainians were afraid of them, not to mention foreigners.
But thank God such times have passed. We do not hear anything about gangs anymore. Racism is not a problem in Ukraine that should be your concern.
However, problems occur indeed. They happen when a foreigner abuses the system, stays illegally without any money, works without permission, and/or harasses locals for any reason.
Also what I can add, people in Ukraine do not like anyone who comes to Ukraine to take an advantage of the country, taxpayers and get free stuff without any return. Ukrainians do not welcome refugees, foreign beggars or those who look for better life without doing any work or putting effort. Do not expect to find a job if you are not highly qualified or can offer skills that locals do not have.
In Europe or the US, it is very common to come as a refugee or just overstay a visa and apply for various social programs where taxpayers cover all your needs. No need to work or study. Sweet.
In Ukraine, all of this brings hostility. Ukrainians are used to working hard. This is why when some foreigners from African countries or Middle East (which is pretty common) try to abuse the system in any way (overstay visas, work illegally, get fake documents to stay longer, etc.), people meet that with resistance and fury. This is why it can bring up spite towards others of the same race. At the same time, Ukrainians will not look at your skin color if you are an intelligent person with good intentions who came to visit the country (or live) and bring money in.
Life in Ukraine During Covid
Oh corona, my favorite topic lately. And yours?
Well, speaking about Ukraine and coronavirus is quite an interesting task. But I decided to make a quick update and inform you guys, so you get an idea of how the country is doing and what to expect.
When I read the latest news on Ukraine, hair on my head starts moving. I get the impression that the media and government officials have a task to spread fear and cause panic. Because everything they are just talking about is about the numbers, how cases surge, how everybody is getting infected, how the country is running out of beds, and overall, that Ukraine is among the most infected countries in Europe. Yet, it doesn't close and people don't wear masks outside. Jeez, so much.
But what is the situation really?
Yes, there is definitely a lot of talk about coronavirus everywhere on a daily basis. A lot of people are scared and staying at home. A lot of people get sick. But many more people are scared of losing their businesses or jobs and not having what to eat tomorrow. Many people have already lost everything and government provided zero support.
But what's really frustrating is how contradictory a lot of information is and how the central government in Kyiv for some reason tries to distort a lot of data. People don't know whom to believe.
On one side, local news show mayors, deputy mayors, chief sanitary doctors of various cities speak up and fight about the statistics on the incidence of coronavirus. They file suits and argue that data about covid numbers that regional authorities provide and transmit to the Ministry of Health is inflated. They say that hospitals in their cities in reality provide numbers that are much lower than what the Ministry of Health later presents.
On the other side, a lot of doctors who work with covid patients speak up too and state that they are under strain, don't have enough equipment and supplies.
The Ukrainian government is fiercely trying to impose lockdowns that completely destroy the economy, providing zero financial aid to its people and really zero help to strengthen the healthcare system. Ukrainians protest and resist.
Who especially resist are local authorities and mayors. They refuse to comply with laws that are aimed at businesses and the loss of jobs.
Recently, a new decision came from the center to start weekend lockdowns but mayors all over Ukraine stand up and tell their cities to work. And most do just that.
Is it normal? Is it allowed for local authorities to do their own thing?
Under the Constitution of Ukraine, in the first place, it is not normal or allowed for the Cabinet of Ministers in Kyiv to make decisions about lockdowns without introducing a state of emergency first. The state of emergency should be based on a critical situation in the country which Ukraine doesn't have and based on numbers (that come from hospitals on local levels) won't have for a long time.
By law, the decision about weekend lockdowns is a violation of the constitution and a violation of people's rights. Thus, it is legal for local authorities to stand up against the national ruling. And this is what they will continue doing until that moment when (if) the country enters a state of emergency.
Ukraine is not France, England, or even Spain. It cannot afford to have another lockdown and chances are high that it won't. Yes, people in Ukraine believe in the virus and yes, they know it exists. Yet, they recognize the risks that come from the virus and risks from the economy shutdown. And they are not ready to destroy themselves as a society and hide.
That being said, if you are planning to come to Ukraine to work, study, or live while working remotely, it is probably one of the freest countries in Europe to do that these days (in regards to the movement). The Ukrainian government will definitely continue making decisions about quarantines and partial lockdowns but they will not shut down the economy entirely. And if they try, they will be met with a lot of resistance and protests.
Overall, life in Ukraine goes on. People go to work, some work remotely, schools are open as well as kindergartens and after school activities. Fairs and some meetups still take place too. People travel around Ukraine mainly by car, dine out, and meet with friends. More and more people understand the importance of social distancing and wearing masks around others (because Ukrainians are usually pretty bad with personal space, we always like to be close to other people) but they continue to live, really.
We are not given another chance than to continue to fight for our life to go on.
More is yet to come…
This is it for now. If you have more questions about life in Ukraine, drop me a comment. I will be happy to answer!
I am also working on many other posts, so hope to see you on this blog again! Would you like to receive updates about Ukraine when a new post is up? Subscribe to my email.
---
UKRAINE ESSENTIALS
---
– For long-distance flights, I recommend you to compare prices on Google Flights and Skyscanner. I noticed that on flights from the US, the price can differ in the amount of $70-$100. Sometimes Skyscanner finds better deals than google.
– For short-distance flights, refer to SkyUp. It's relatively a new low-cost airline that has many flights at a good price with many destinations. What I like most about them is that they offer cheap flights to the Balkans, Scandinavia, some cities in Europe and the Caucasus region.
– Use i-Visa to check if you need a tourist visa for Ukraine and apply for an expedited visa online.
– If you need a private transfer anywhere in Ukraine, we can arrange it for you.
– If you are coming to live in Lviv, find out what the best neighborhoods and districts are.
– Find the best Ukraine hotel deals on Booking.com or find a unique Airbnb.
– Find the best cities to visit on your trip and cities to avoid.
– Learn a few important travel tips for Ukraine before your visit.
– Order a copy of an illustrated book about the culture and history of Ukraine.
– For the best city tours, day trips, family trips, private and group tours, and genealogical research, get in touch or check here everything we offer here.
---
Editor's Note: This post was originally published in January 2020 and has been updated for accuracy and comprehensiveness.
Did you find this post helpful? Don't forget to pin it!